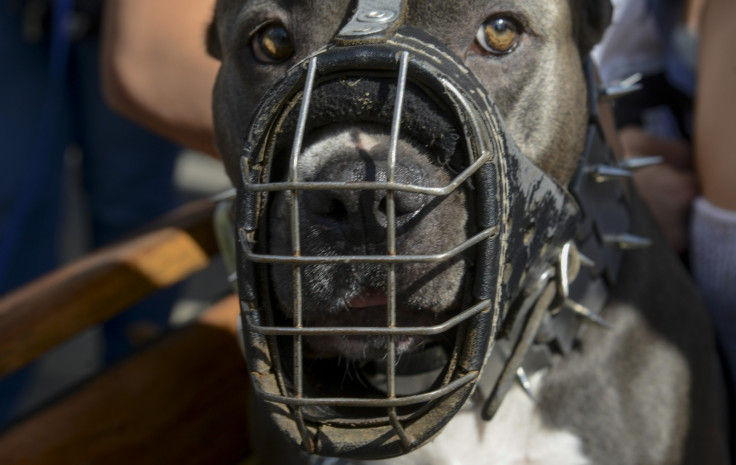 In another case of a vicious dog attack, a pit-bull mauled a woman to death in a pet hotel. Laura Williams Ray, a caregiver at the Happy Hound Hotel in north Louisiana, US, was killed on Tuesday, 9 January, while trying to feed the dog.
The Ouachita Parish Sheriff's Office has confirmed the news to the local news media KNOE that Laura was killed by the pit bull, which weighed around 50lbs. The hotel owner says that they are still clueless about what prompted the dog to attack the woman.
The pet hotel landlord also claimed that the dog owners signed the documents while checking their pet, claiming that it is not "aggressive" and does not have any violent history. The pit bull has been handed over to Ouachita Parish Animal Shelter.
Laura was described as a kind and animal-loving woman by her family and friends. "My heart is so torn! My aunt passed away last night! A pit bull attacked her at her workplace!! She wasn't just my aunt she was my friend that ride or die aunt that knew all my secrets and never judged the one that always said "im in" "let's do it" ! She was the most giving person I knew! Please hold her daughters SARA AND JADAH IN YOUR PRAYERS AND HER BOYS LEVI AND GLEN, I love you so much," one of her family members expressed their sorrow through a Facebook post after Ray's tragic death.
In a separate incident, a father was forced to stab the family's pet pit bull to death on Sunday, 7 January to save his one-year-old daughter. The little girl is still in the hospital undergoing multiple surgeries to recover from the severe injuries inflicted by the pet dog.
In December 2017, a Virginia woman was killed by her two pit bulls who were found chewing at her ribcage. The dogs were later euthanised.