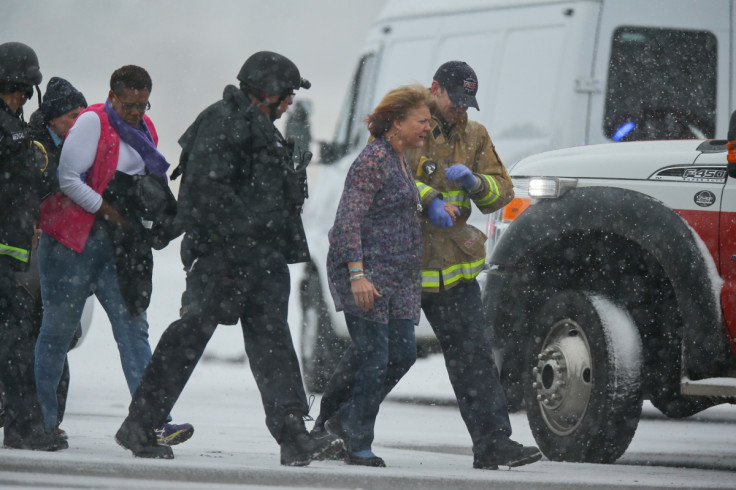 The two remaining victims of the Planned Parenthood shooting in Colorado have been identified as a US Army veteran and a mother of two. Authorities have identified the victims as 29-year-old Ke'Arre Marcell Stewart and 36-year-old Jennifer Markovsky as the two victims killed on 27 November along with police Officer Garrett Swasey.
Stewart, also a father of two, was an Iraq war veteran who had recently left the military, friend Amburh Butler told The Associated Press. According to NBC News, Stewart's mother, Sharon Lloyd, said that his two daughters, ages 7 and 11, have not been told that their father is dead. "I don't know if he (suspected gunman Robert Dear) understands the pain he has caused this family, how much he has damaged and changed our lives," Lloyd said.
The devoted father was also a DJ and an entrepreneur, The Washington Post reported. "He was always trying to make things better for him and his family," his aunt Tronda Stewart told the paper. According to the Post, a GoFundMe site has been set up in Stewart's name to cover funeral costs.
Markovsky, a native of Hawaii, was at Planned Parenthood supporting her friend, family told KHNL. "The family is grieving. We're all shocked," one of her relatives said. Markovsky's father, John Ah-King told The Denver Post that the mother of two young children had moved to Colorado several years ago.
"She was the most lovable person," Ah-King said. "So kind-hearted, just always there when I needed her." He told the Post he found out of his daughter's death from his other daughter, who was told by friends. "I couldn't believe it," Ah-King said as he cried. "I just messaged her Thursday to say happy Thanksgiving."
Markovsky's sister-in-law, Julia Miller, said her brother Paul was having a hard time explaining her death to their son and daughter. "He's struggling dealing with the children and everything its hard to let them know that their mother is gone," Miller said. She added that her sister-in-law was "just a really sweet woman that would do anything for everyone."
The victims were identified by local law enforcement authorities late on 29 November. The attack also left nine others injured. Suspected killer, 57-year-old Robert Lewis Dear Jr, is being held without bond and is scheduled to appear in court on 30 November.