PlayStation 20th anniversary PS4 console revealed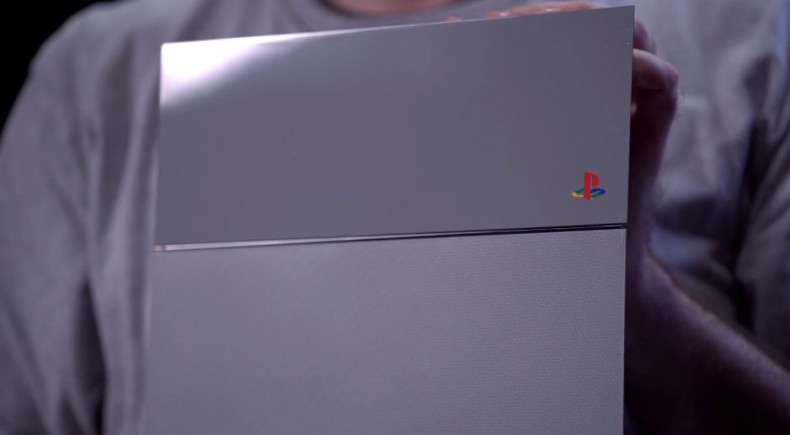 To celebrate the 20<sup>th anniversary of the original PlayStation, Sony have revealed a limited edition PS1-themed PS4 console.
They have also released a new celebratory theme for the PS4's UI, which includes the nostalgic start-up sound of the original console.
The special edition console comes in the familiar grey hue of the progenitor, etchings of the iconic circle, X, square and triangle face buttons, and the original multi-coloured PlayStation logo.
It will be available to purchase for £399 in the UK with further details to be announced at next week's PlayStation Experience press conference on 6 December at 6pm.
A video showing off the new console can be watched below...
Sony's PlayStation revolutionised the gaming industry upon its Japanese release in 1994. It was the first console to ship 100 million units and played a major part in introducing the world to 3D rendered graphics.
Its use of CDs rather than cartridges also opened up huge possibilities for developers, who could now use real music and full motion video. Production costs were also greatly reduced.
During its lifespan the console was home to a host of revolutionary titles including Tomb Raider, Metal Gear Solid, Resident Evil, and Gran Turismo. These more mature games also aided in introducing an older generation of people to video games.
The PS4 20th anniversary theme is available for free from the PlayStation Store.