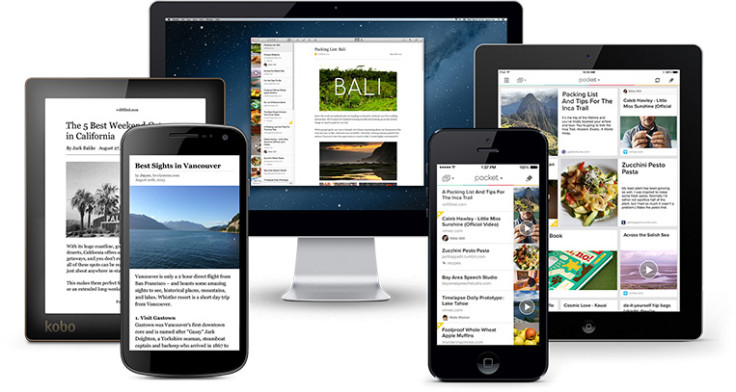 Video and article saving app, Pocket, is slated to soon add sponsored content to its users' lists. Its creators have decided to include advertisements in recommended feeds of users.
Pocket is looking to go ahead using a "slightly" different concept. To ensure that users are not irked by random ads appearing on their accounts, the company is experimenting with the idea of introducing relevant sponsored content being added directly to a user's recommended feed, which can be shared with friends. The sponsored content will be selected based on articles previously saved by users.
Pocket founder, Nate Weiner, wrote in a blog: "We have a strong vision for the future, and one of the biggest keys to seeing it through is to continue to build Pocket as a business. Pocket Premium was the first piece of this, and in the coming weeks, you may see us begin experimenting with a second piece: showing you the occasional sponsored post inside Pocket."
However, the company is being careful about the kind of content they provide users. Pocket's standards will have to be maintained while posting ads. "We're being very choosy. We don't want this to become the bottom of the barrel content," Weiner told TechCrunch.
The move reflects Pocket's intentions of generating revenue. The app is available for download free of charge, but users have to pay for premium services. However, sponsored content will sure that the app is available for free in the future as well.
Advertisements on Pocket will look similar to actual articles, instead of appearing as pop-up ads. However, they will be tagged as sponsored content. The first of which are likely to originate from Intel and Slack, the Verge reported. Moreover, has said that it will allow sponsors to create their own content, but will help in tailoring headlines and overseeing relevance to ensure they reach appropriate users.