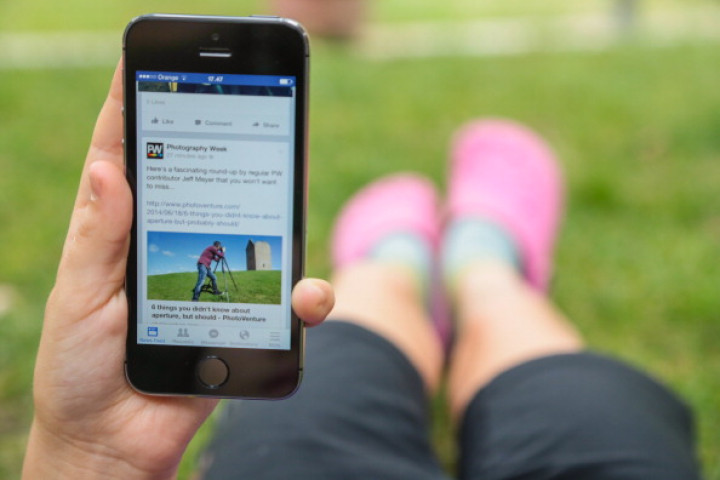 Facebook will allow anyone to post Instant Articles, the company said on 17 February. The tech giant had launched the Instant Articles forum in May 2015 and had been working with a select team of news and content publishing houses before announcing the expansion of the service.
Facebook said that it will open wide the doors to Instant Articles at the F8 developer conference, which is slated to take place on 12 April in San Francisco, California. The tech giant is presumably making the expansion announcement now, in order to spread the word among publishers and gain more partnerships.
Commenting on the impending global push of Instant Articles, Facebook said: "We will be opening up the Instant Articles program to all publishers — of any size, anywhere in the world. To date, we've been working with a few hundred publishers around the world to build an incredibly fast and immersive reading experience for people on Facebook. While we were getting feedback and making improvements to Instant Articles, in parallel we've been building the tools to open up Instant Articles more broadly."
At the previous launch of the service, Facebook partnered with leading publishing giants like the National Geographic, BBC News, The Guardian, New York Times, Huffington Post and Buzzfeed. Facebook has said that it has been collaborating with "a few hundred publishers around the world" to develop an "incredibly fast and immersive" platform for its users.
Although Facebook indicates that it will welcome publishers of "all sizes" to post on Instant Articles, there is some uncertainty about how it intends to work with individual professional publishers. Instant Articles was primarily developed, not just to offer Facebook users faster uploading streams of articles, but also to provide publishers with revenue by either posting their own ads or allowing Facebook to post ads instead and share the revenue.
This being the case, individual publishers could simply reserve a place for their articles on the format and bank on Facebook to promote and distribute their content to its millions of users. Although this may seem a sound theory, it is unlikely to aid Facebook in raking in more revenue, which in turn means that independent professional publishers are unlikely to find much support or space on Instant Articles.
"Opening up Instant Articles will allow any publisher to tell great stories, that load quickly, to people all over the world. With Instant Articles, they can do this while retaining control over the experience, their ads and their data," said Facebook product manager, Josh Roberts.