Pokemon Bank updated with Sun and Moon support and there's a Mewnium Z giveaway
The Pokémon Company now allows players to transfer Pokémon from old games to Sun and Moon.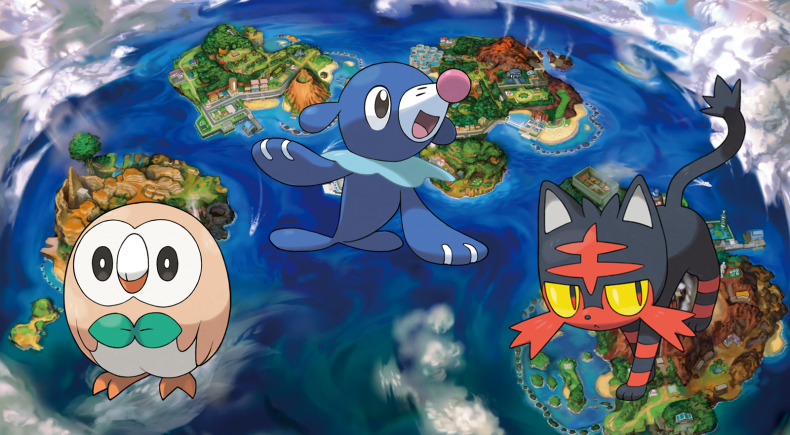 Pokémon Bank has now been updated to support last year's new 3DS adventures Sun and Moon, meaning players can now freely share Pokémon from other select Pokémon games if they subscribe to the service.
To mark the update, Sun and Moon players who subscribe or already were subscribed to Pokémon Bank will receive a Mewnium Z – an item that can be given to Mew and allows the legendary Pokémon to use a unique and powerful move.
Mewnium Z will be available automatically through Sun and Moon's Mystery Gift function.
Pokémon Bank and linked application Poké Transporter (which allows the transfer of Pokémon for certain titles) cost £4.49 per year to use.
Bank and Transporter support Nintendo 3DS games X and Y, remakes Omega Ruby (OR) and Alpha Sapphire (AS), and last year's 20th anniversary-celebrating GameBoy rereleases Red, Blue and Yellow.
It also supports DS games Pokémon Black and White, Black 2 and White 2 but any Pokémon transferred most go through X, Y, OR or AS.
Players should be warned that any Pokémon they transfer from X, Y, OR or AS cannot then be transferred back. Likewise Pokémon moved from Red, Blue or Yellow via the Poké Transporter can't be moved back either.
Bank also includes a new National Pokédex to accommodate the new Pokémon in Sun and Moon. The service allows for the storage of up to 3000 critters, which shouldn't be a problem as there are 801 in total.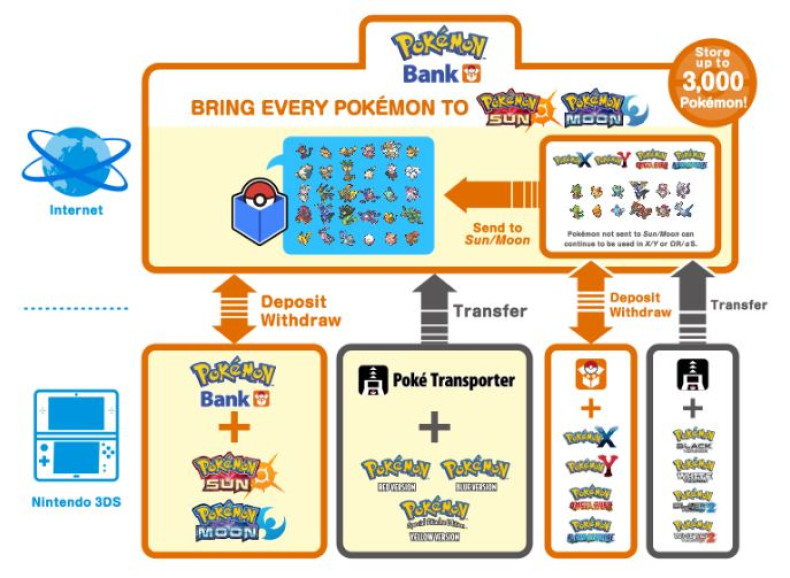 For all the latest video game news follow us on Twitter @IBTGamesUK.