Pokemon Go Equinox event celebrates with 'special' Eggs, Super Incubators and loads of Chanseys
Niantic details the next seasonal event to celebrate the arrival of autumn.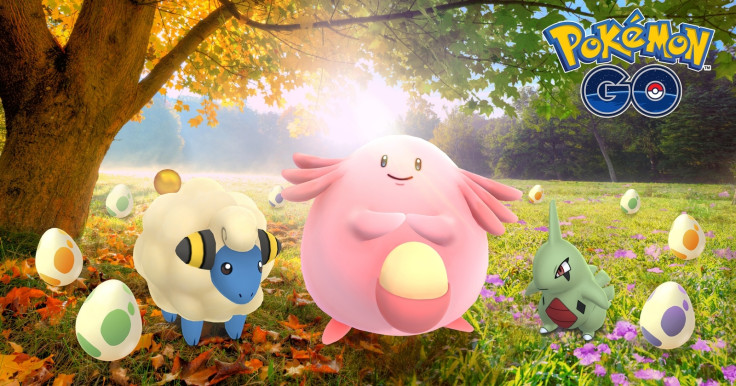 Summer is coming to an end, but Niantic is well aware that Pokémon hunting continues come rain or shine. The developer announced today that its hit augmented reality mobile game, Pokémon Go, will celebrate the Autumnal Equinox with a new seasonal event that increases the chances of hatching rare creatures, some timed bonuses, and an all new item.
The event starts on 22 September and the big focus this time is Eggs. For starters, players who visit PokéStops and Gyms will have the chance to collect special 2km Eggs that contain Chansey, Mareep, Larvitar "and more", Niantic said in a blog post.
The in-game store will also be updated to offer an all-new item called Super Incubators. While hatching Eggs still requires players to get out and about and walk a certain distance, the Super Incubators will hatch Eggs 1.5 times faster than usual.
Trainers will also get double Stardust for catching and hatching Pokémon throughout the event, and receive a triple XP bonus for registering a new Pokémon in the Pokédex until the event ends at 9pm BST on 2 October.
The event also coincides with the changeover date for the game's current crop of legendary Pokémon - the Johto dogs, Entei, Raikou, and Suicune. The canine trio will switch between the Americas, Europe and Africa, and Asia-Pacific regions on 30 September.
For UK players, that means the countdown is on for catching an Entei. Here's hoping we get Suicune next and not the hideous abomination that is Raikou. Who knows, we might even see Mewtwo during the event?
© Copyright IBTimes 2023. All rights reserved.