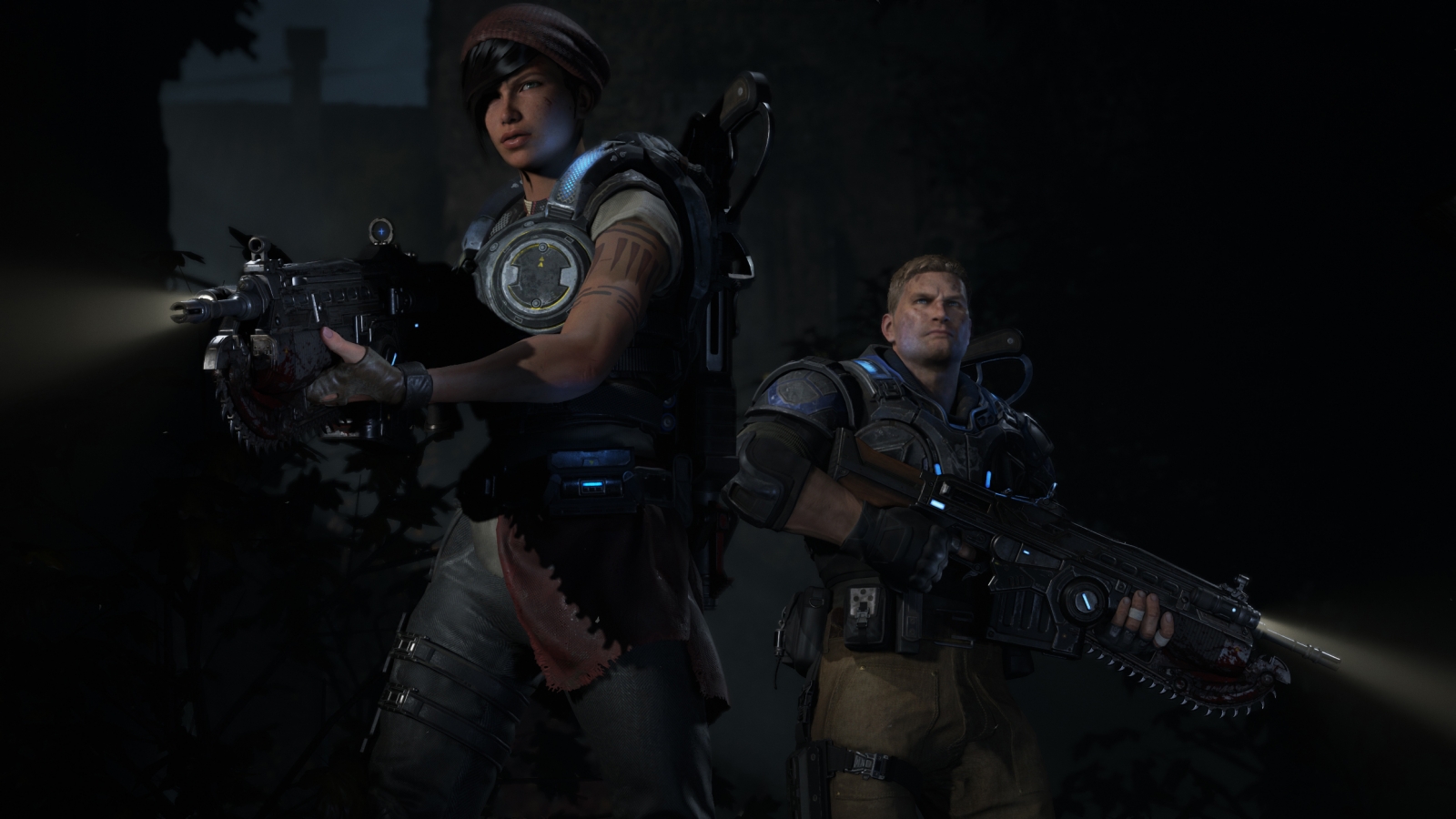 Gears Of War 4 may be with us sooner than expected. Microsoft has shifted the returning franchise's vague release window from Holiday 2016 at the time of its announcement last summer, to Fall 2016 while promoting this past weekend's Gears Of War Pro League championship finals.
GameSpot reports that during the live-stream of the finals it was revealed that 45% of those who played Gears of War Ultimate Edition, released on Xbox On in 2015, were new to the series – which bodes well for the future.
A multiplayer beta is still expected to take place this spring, and we may hear more details soon. The next issue of Official Xbox Magazine – which hits shop shelves on 15 January – will focus on what it calls "The Year of Gears", presumably focusing on coverage of 4.
Whether that will coincide with any sort of announcement is unclear. A panel featuring developers from the series' new lead studio The Coalition, led by studio head Rod Fergusson, took place during the live-stream but no new details were announced.
Gears 4 was announced during Microsoft's E3 press conference in June 2015 with gameplay footage depicting a darker game, a new enemy type and starring two new characters. No further information has been officially revealed.
In January 2014, Microsoft revealed that the series (which includes three games and a spin-off) had sold 22 million copies. A few more million are likely to have been sold since, particularly with the release of Ultimate Edition last year.
For all the latest video game news follow us on Twitter @IBTGamesUK.