Pokemon Sun and Moon: How to get free Mewtwo X and Y Mega Stones
The Pokemon Company is giving away both Mewtwonite X and Mewtwonite Y.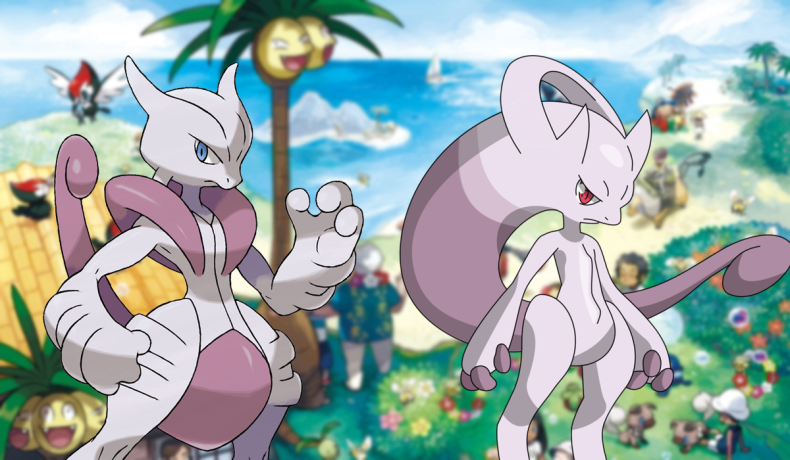 The Pokémon Company and Game Freak are offering players of Nintendo 3DS smash hits Pokémon Sun and Moon the chance to receive two free Mega Stone items for legendary character Mewtwo.
Mega Stones can be used once per battle to transform select Pokémon into their much more powerful Mega form. These stones don't appear in the game until after players have beaten the Elite Four and become Alola's Pokémon League Champion.
Only some Mega Stones were available though, sold in a shop in the Battle Tree. Other Mega Stones, such as those for legendary Pokémon Mewtwo weren't available in the game... until now.
Called Mewtwonite X or Mewtwonite Y, these two stones were available in the separate Pokémon X and Pokémon Y games released in 2013, and each resulted in Mewtwo changing into a different Mega form.
Sun and Moon players can now get both stones for use in the new games, and Mega Evolve their Mewtwo into whichever version they choose.
Mewtwo can't be caught in the wild in Sun or Moon, so two use the Mega Stones you'll need to transfer one over from a previous game via the Pokémon Bank app. Items can't be sent over with Pokémon through Bank, so right now this is the only way to get the two Mega Stones in the new game.
Here's how to get them:
Select Mystery Gift on the main menu.
Select Receive Gift.
Select Get with Code/Password, then Yes, and then Yes again to connect to the Internet.
Enter the code: M2DESCENT
Watch as you receive the Mega Stones.
Speak to the deliveryman in any Pokémon Centre to pick up your Mega Stones.
This weekend (4 - 5 March) the Pokémon Regional Championships also head to Sheffield with the events being live streamed from 9:30am here for the video game side of things, and here for the trading card game.
For all the latest video game news follow us on Twitter @IBTGamesUK.