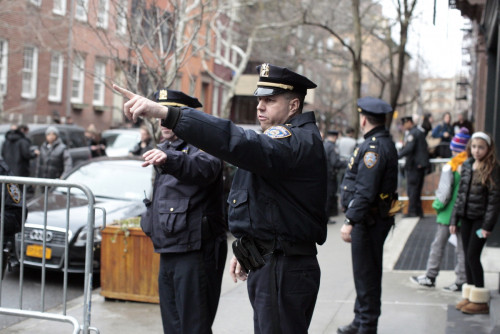 The New York police are believed to be questioning four people in connection with the death of Oscar-winning actor Philip Seymour Hoffman.
The CNN quoted law enforcement officials as saying four people were questioned in relation to the drugs found in Hoffman's Manhattan apartment, where he was found dead following a suspected drug overdose.
The investigators are also probing Hoffman's activities in the last few days before his death, hoping it will yield clues to the circumstances of the actor's sudden demise.
"Police are trying to piece together the actor's movements last weekend as they look for anyone who might be linked to the drugs that apparently killed him," the CNN report said.
The investigators have not released any update on the latest development.
Three men and a woman detained
A police spokesperson was cited talking about the arrest of four people in drug-related inquiries, but he failed to make any direct link with Hoffman's death.
It is believed the detainees are three men and one woman – caught with dozens of bags of heroin.
"They [detainees] were quiet. They were not a problem," a police official told the New York Daily News. "There was a lot of people in and out all the time. I didn't suspect drug traffic."
Hoffman, 46, was found dead in his New York apartment, with a syringe in his left arm. Authorities have also found nearly 50 envelopes of drugs at his home alongside several syringes and empty bags.
Some of the drugs found in Hoffman's apartment were labelled: 'Ace of Spades' and 'Ace of Hearts.'
At the time of his death, he was wearing shorts and a t-shirt, and had his spectacles on.
Fentanyl not found
The police had confirmed the heroin recovered from Hoffman's apartment was not the powerful fentanyl, a synthetic narcotic used to treat cancer patients. This drug is believed to have resulted in several drug overdose deaths recently.
Initial autopsy results are expected to be released shortly and the medical examiner's version will shed light on whether any criminal act was involved in the death.
Hoffman will be buried in a private ceremony and a memorial will take place later.
He is survived by his partner Mimi O'Donnell and three children.