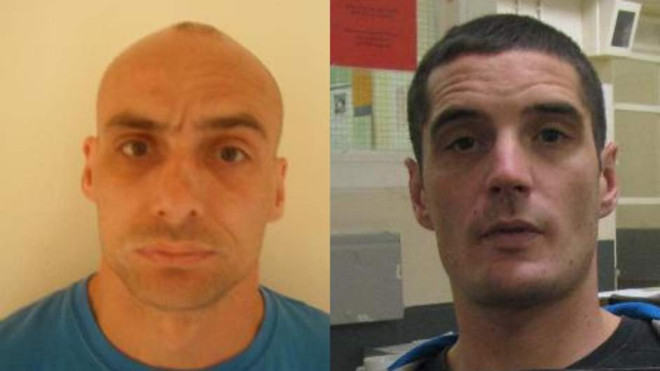 Police have launched a second manhunt after two more inmates have escaped from an open jail.
Anthony Peloe and John Arnold were reported missing at around 10.30am on Tuesday (May 20) by staff at Thorn Cross prison in Warrington, Cheshire.
Arnold, 30, was convicted of robbery in May 2006 and jailed for two years. Peloe, 43, was convicted of possession of firearms with intent to commit harm in December 2005 and was sentenced to three years in jail.
Superintendent Martin Cleworth of Warrington Police said: "Cheshire Police are making every effort to locate these two men including liaising with colleagues in other forces. They may be travelling together or separately."
Peloe and Arnold are the seventh prisoners to have absconded from custody in less than three weeks.
Police launched a nationwide manhunt last week when a convicted murder Arnold Pickering, who was jailed for life in 1991, was on day release from HMP Kennet he failed to return to the category C prison. He was finally tracked down to an address in Oldham.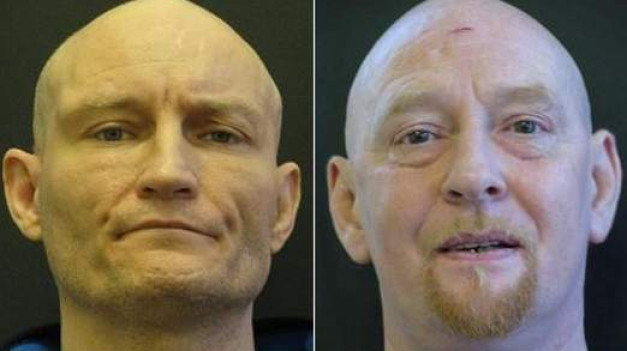 A second inmate from the same prison, Thomas Moffett, 51, who is serving an indeterminate sentence for a number of robberies, also failed to return from day release on Saturday but was arrested on Monday night.
Notorious armed robber Michael Wheatley - known as the Skullcracker - absconded from Standford Hill open prison on the Isle of Sheppey, Kent, while on temporary release.
The news of the latest prisoners to abscond comes as police confirmed they have arrested Damien Burns and Dean Jackson, who went missing from Hatfield Prison in South Yorkshire on Monday evening.
Burns, 39, was found in Scarborough, while Jackson was found in Durham.
The latest reports will be further cause of embarrassment for the Ministry of Justice
The revelation came as ministers pledged to 'tear up' the day-release system amid mounting anger at the number of dangerous criminals absconding.
Almost 100 criminals on life sentences are allowed out of open jails every day, the Government has admitted.
Peter McParlin, chairman of the Prison Officers Association, said the high rate of prisoners absconding from custody is a result of cuts.
''We have been saying for many years now that we have overcrowding in the prison estate, people are being put into open conditions who are unsuitable for open conditions.
"Twenty prisons have closed in the last three years and prison staff numbers have reduced by 6,000 since 2010," he explained.
"There is immense pressure on the system and it is clear to me that the tick box mentality that goes into transferring prisoners to open conditions has failed the public."
Adam Pemberton, Assistant Chief Executive of Victim Support said that greater consideration must be paid to victims of crime.
"'Victims and the public need, and deserve to be protected by the criminal justice system and it's critical that a comprehensive risk assessment takes place before release is even considered.
"We know from speaking to thousands of victims every year the importance of being kept informed about developments in their case, especially if an offender is due to be released.
"It's important that the reasons behind these decisions are properly explained to and understood by victims and the public to ensure confidence is retained in the criminal justice system."
Meanwhile, issuing descriptions of the latest escapees, police have warned the public not to approach the prisoners.
Anthony Peloe is described as a white, around 5ft 11in tall and slimly built. He has brown hair and brown eyes and may be wearing prison issue green trousers.
John Arnold is described as white, 5ft 8in and of proportionate build, with brown hair and blue eyes.
If anyone sees them, they are urged to call police using the non-emergency number 101 and quoting incident 306 of 20 May 2014.