Spanish police claim to have recovered three paintings by artist Francis bacon, which were stolen from a Madrid gallery in an infamous heist.
A total of five paintings, valued at a combined £23m ($29m), were stolen from a manor house in a well-to-do corner of the Spanish capital in June 2015.
After a two-year investigation, which has seen ten men arrested, police have now got their hands on three of the pictures, according to El Pais.
Bacon, who died in 1992, is one of the most highly regarded artists of the 20th century – and one of the most sought after.
In 2015, two of his self-portraits sold for a combined £30m at a Sotheby's sale in London, while in 2013 his Three Studies of Lucien Freud was sold at auction for a then world-record price of £90m in New York.
The stolen works belonged to a personal friend of Bacon, 59-year-old Jose Capelo, who was bequeathed them in the artist's will.
The gang entered his Plaza de la Encarnacion home while he was in London. Sources told El Pais that the property's alarm system performed disastrously.
Seven people were arrested in connection with the theft in 2016 and a further three were detained in January of this year.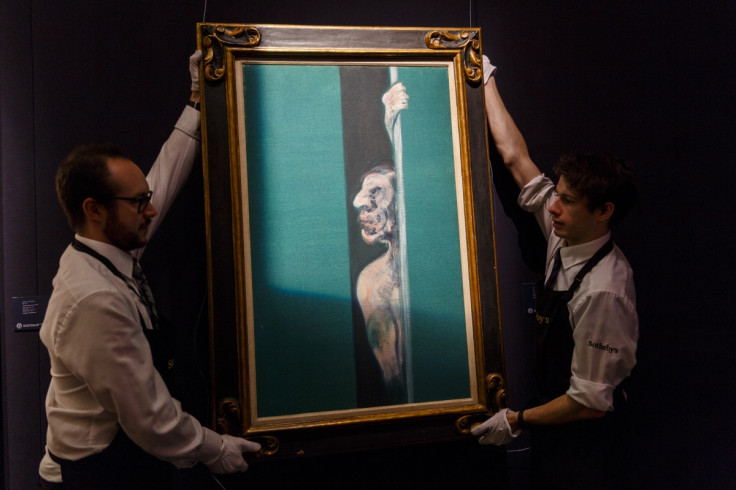 A police source said the detainees had been helpful in recovering the goods "even if they did not realise it," adding: "We are very hopeful to locate the other two stolen paintings." The investigation continues and remains highly confidential.
Bacon's grotesque figurative paintings are still cherished among buyers and critics today. In the 1989 film Batman, the Joker is destroying several works of art at the Gotham City Museum when he sees Bacon's Figure with Meat. "I kind of like this one," he says, and decides against harming it.<sup>

London-based Bacon was a regular visitor to Madrid, where he studied the old masters at the Prado Museum.