Three days after El Cajon police in California shot dead an unarmed black man, forces have released the video capturing the moment he died. Alfred Olango, a 38-year-old Ugandan, was shot by officer Richard Gonsalves on Tuesday (27 September) after he pointed a vaping device at two officers.
The video shows Gonsalves fire four shots into Olango, while officer Josh McDaniel deployed his taser. A woman could be heard screaming following the gunshots.
Following the killing, wide-scale unrest erupted in El Cajon and police chief Jeff Davis said protestors at the scene of the shooting threw bricks and bottles at officers. There were also reports of windows being broken and protesters jumping on cars.
Davis, of San Diego Police Department, released the video of Olango's shooting in order to quell the discontent.
At a press conference on Friday (30 September) he said the video had been released in the interest of public safety.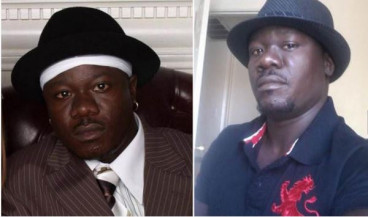 He added that misinformation was spreading through the community "with the potential to create unrest" in the city, reported the San Diego Union-Tribune. "We didn't want to waste time," he said. "At the end of the day, it was important to put this out to the community."
The footage comes from a security camera and a mobile phone. Although the video sheds new light on the shooting, the distance and the angle make it difficult to see exactly what happened as one officer obscures the view of Olango at the time of the shooting.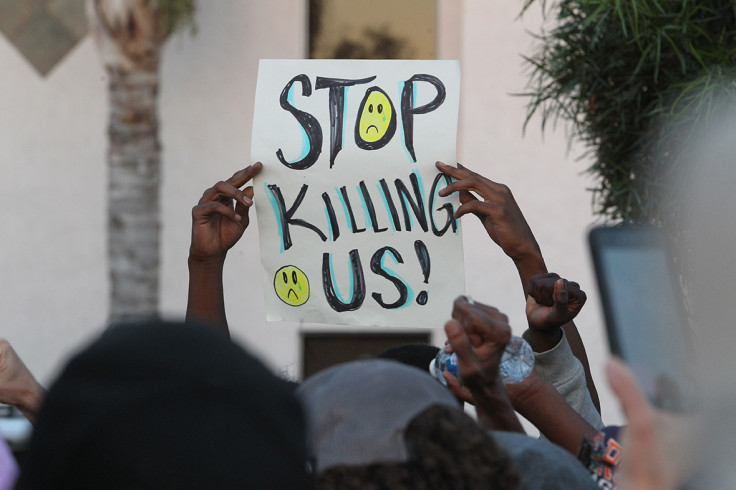 Earlier in the week, police released a single image of the incident, which shows Olango in a "shooting stance".
In a statement released to the public, a spokesman for the force said: "The subject paced back and forth while officers tried to talk to him. At one point, the subject rapidly drew an object from his front pants pocket, placed both hands together and extended them rapidly toward the officer taking up what appeared to be a shooting stance.
"At this time, the officer with the electronic control device discharged his weapon. Simultaneously, the officer with the firearm discharged his weapon several times, striking the subject."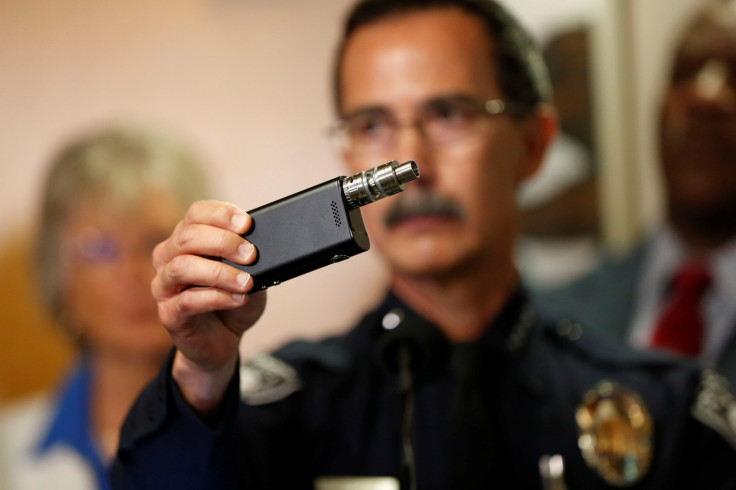 It transpired that Olango was unarmed, but was holding a black vaping device with a three-inch cylinder.
The shooting comes amid the growing debate in the United States on police shootings of African Americans. Last week, protests rocked Charlotte after police shot and killed another black man named Keith Lamont Scott.