A disabled refugee murdered by his neighbour after false accusations that he was a paedophile was let down by a "consistent, systematic failure" from police for seven years, an investigation found.
Iranian national Bijan Ebrahimi was murdered by Lee James in Capgrave Crescent, Bristol, before his body was set on fire in July 2013. Ebrahimi was killed by his neighbour two days after he was arrested on suspicion of taking inappropriate photographs of children. He was cleared by police of any wrongdoing when it was found he was actually documenting people vandalising his garden.
An Independent Police Complaints Commission (IPCC) investigation found that Ebrahimi made at least 85 calls to police between 2007 and July 2013 to report complaints such as racial abuse, criminal damage, and threats to kill from his neighbours. But police failed to record a crime on at least 40 of these occasions.
The IPCC also found that Ebrahimi had contacted police to lodge a complaint on the weekend he was murdered.
The policing watchdog ruled that Avon and Somerset Police must take responsibility for Ebrahimi's killing after they repeatedly failed to protect him and instead considered the vulnerable 44-year-old "a liar, a nuisance and an attention seeker".
Avon and Somerset Police constable Kevin Duffy and community support officer Andrew Passmore were later found guilty misconduct in public office and jailed. During Duffy's trial, the jury heard how the officer was refusing to speak to Ebrahimi because of his frequent calls for help.
PCs Helen Harris and Leanne Winter were found not guilty of the same offence, but subsequently dismissed from the force following a gross misconduct hearing.
IPCC Commissioner Jan Williams said: "Looked at, as a whole, the Constabulary failed Bijan Ebrahimi on a number of levels, over a number of years. This failure was at its worst at the very time that his need was greatest. There could, and should, have been a very different response.
"Bijan Ebrahimi self-identified as a victim of race hate crime, but was never recognised as a repeat victim of abuse who needed help. Instead, his complaints about abusive neighbours were disbelieved and he was considered to be a liar, a nuisance, and an attention seeker.
"Neighbours' counter allegations were taken at face value and accepted, despite evidence to the contrary, and Bijan Ebrahimi found himself regarded as the perpetrator of the abuse, rather than as the victim. The Constabulary's failure to challenge unfounded rumours that Bijan Ebrahimi was a paedophile was to form the backdrop to the fatal events of 14 July, 2013.
"We found evidence that Bijan Ebrahimi had been treated consistently differently from his neighbours, to his detriment and without reasonable explanation. Some of the evidence has the hallmarks of what could be construed as racial bias, conscious or unconscious.
"The most salutary lesson for the Constabulary is underlined by the sad, poignant fact that Bijan Ebrahimi kept faith with the police throughout, no matter how many times he was rebuffed."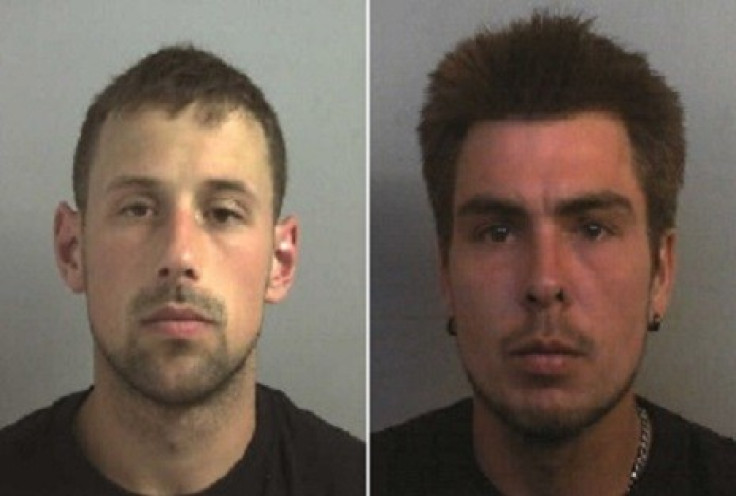 Avon and Somerset chief constable Andy Marsh offered his apologies to Ebrahimi's family for failing him "in his hour of need".
Marsh said: "Officers are faced with difficult situations and decisions every day. But it's clear that we had opportunities to change the tragic outcome for Mr Ebrahimi and we failed to take them.
"Some of these failings were systematic but it's important to acknowledge that the actions of a very small number of individuals had a catastrophic effect. They fell well short of those qualities the public expect of their police service. We must ensure this cannot happen again."
James was jailed for life in July 2014 after being found guilty of Ebrahimi's murder. His accomplice Stephen Norley was jailed for four years for assisting an offender after he admitted dragging Ebrahimi's body from the scene of the attack to where he was eventually burned.