Pope Francis told not to use the word 'Rohingya' during Myanmar visit
More than 620,000 Rohingya fleeing army operation in Myanmar have sought shelter in Bangladesh since August.
Pope Francis is set to meet Muslims Rohingya refugees who have fled to Bangladesh to escape alleged persecution at the hands of the Myanmar army.
The pontiff is scheduled to visit Bangladesh in late November. He will be introduced to a small group of refugees during an interfaith meeting.
He will also travel to Myanmar, formerly known as Burma, to hold meetings with the country's de-facto leader Aung San Suu Kyi and the head of the army, General Min Aung Hlaing, a Vatican spokesperson told AFP.
"The pope's visit comes at a key moment for these two countries," said Vatican spokesperson Greg Burke.
Details of the pontiff's trip emerged as Bangladesh and Myanmar signed a deal to return hundreds of thousands of Rohingya.
The Rohingya have been dubbed as one of the world's most persecuted ethnic minorities. They live in segregated conditions in Buddhist-majority Myanmar, where they are regarded as stateless people and unwelcome migrants from Bangladesh. They routinely flee the country to escape alleged persecution from the state.
More than 620,000 Rohingya fleeing a military operation in Myanmar have sought shelter in Bangladesh since August.
The Pope – who has often spoken out against the persecution – was advised by the Archbishop of Yangon to avoid the term "Rohingya" during his visit, as not to further increase tensions in the country. The term is deemed as too political and Burmese authorities refuse to use it, as it would denote that Muslims in the country are an ethnic minority.
Burke declined to say if Francis would use "Rohingya" during the visit. However the pontiff has used the term in the past. Burke used it in a briefing outlining the visit on Wednesday and said: "It's not a prohibited word."
Burke declined to enter into specifics about the Vatican's view of the violence. Francis has in the past strongly condemned the "persecution of our Rohingya brothers", denounced their suffering and called for them to receive "full rights".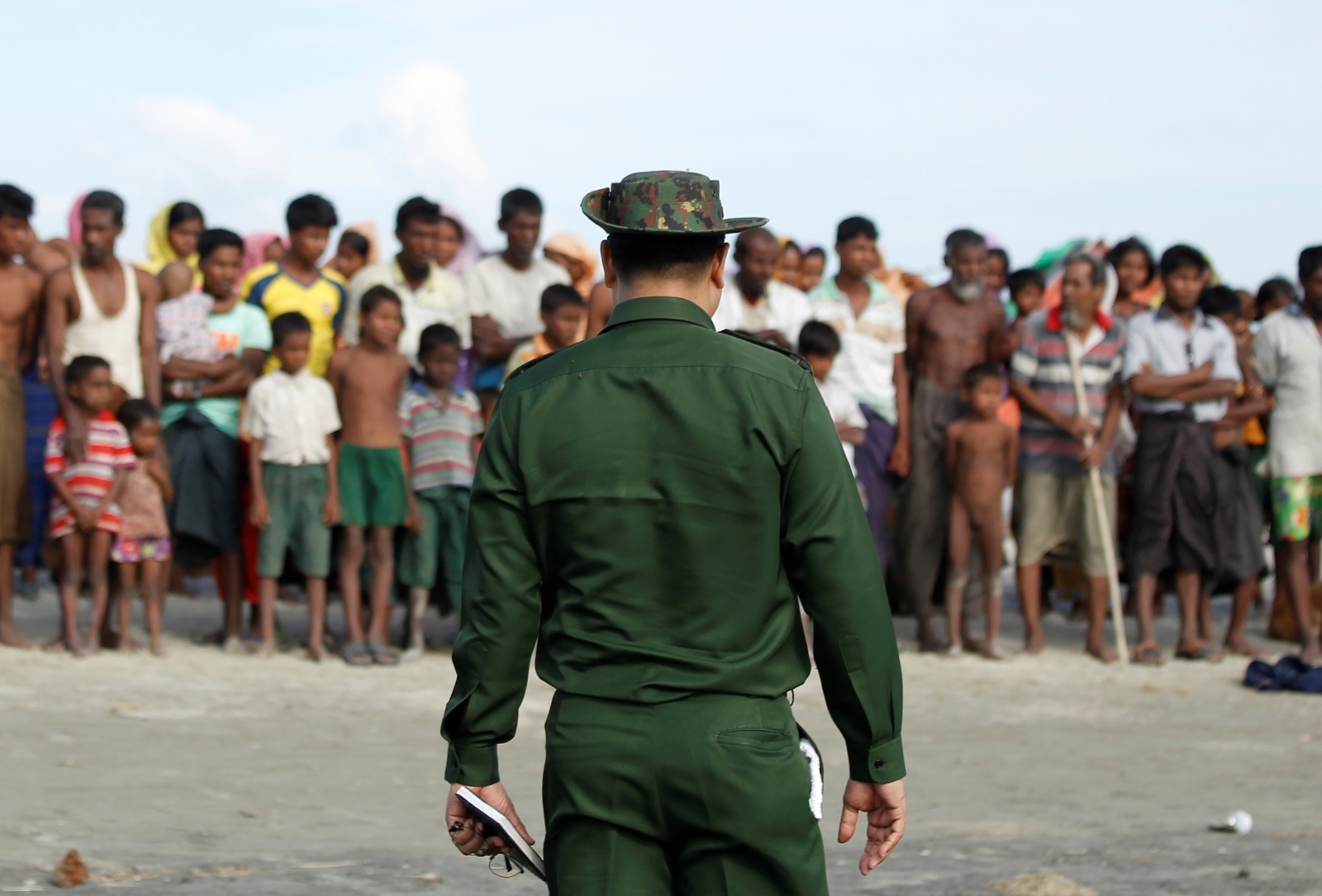 The latest exodus was sparked following attacks by Rohingya insurgents that killed at least 12 people in Rakhine state. The military retaliated in what was described as "clearance operations" to identify and root out any fighters found in villages across Rakhine.
However, the UN repeatedly warned that the military operation may amount to ethnic cleansing, a claim that Myanmar has strongly denied.
The country's de facto leader, Aung San Suu Kyi, faced scathing criticism for her prolonged silence and perceived inaction to resolve the crisis.
In her first address on the situation earlier in September, Suu Kyi condemned human rights abuses, but failed to address UN accusations of ethnic cleansing. She travelled to Rakhine in November, her first visit since the crisis erupted.
Myanmar Catholic Cardinal Charles Bo has defended Suu Kyi against what he termed "unfair" criticism levelled against her internationally, saying she represents Myanmar's only hope for moving toward democracy.
He has said she has no constitutional right to speak out against the military and was maneuvering in the best possible way to negotiate improvements not only for Rohingya but Myanmar's other minorities, Catholics included. Catholics represent about 1.27% of the population.