PornHub: How 'the YouTube of sex' changed the porn world - and how it may still destroy it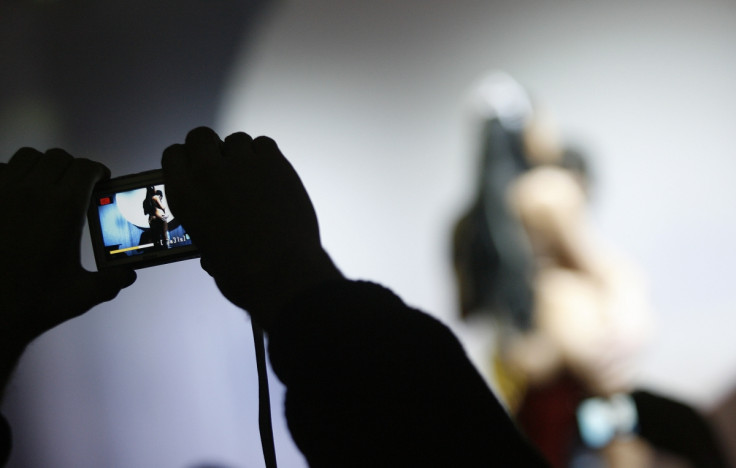 In the run-up to March 17 every year, editors across the world are subjected to a stream of emails from desperate public relations professionals trying to shoehorn their clients into St Patrick's Day features. But in 2016 one stood out: PornHub announced a 10,000% increase in searches for leprechaun porn. The role that the mythical Irish fairies played in pornographic videos was unclear, but it was duly covered in news outlets (including this one).
One look at the Twitter followings of Mia Khalifa (954k), Jenna Jameson (660k) and Playboy (1.1m) demonstrates that pornography is still PR savvy in 2016, even as the once headline-grabbing Hugh Hefner and his Playboy bunnies seem like (slightly creepy) relics from another era. But PornHub is neither a performer nor a major producer of adult entertainment – in fact it is often argued that it is anathema to it.
As a 'tube' site, PornHub streamed 75GB of data a second in 2015: most, if not nearly all, of it for free. One of the big three tubes – named such because they imitate YouTube – PornHub certainly has the largest profile, regularly announcing its most popular search terms as well as sponsoring campaigns and events. It has seen nothing but incredible growth across the world since it was founded in 2007, as internet speeds have made streaming accessible to all but very few in both the developed and developing world.
But the argument is that by giving users access to millions of videos for nothing, PornHub and other sites like it are giving people less and less reason to pay for pornography. As a result, sales of DVDs and subscriptions to paid porn sites are in freefall, studios are closing and performers get lower and lower wages. One former star, Kayden Kross, described how an industry that was once dominated by multi-millionaire stars and infamous for its excess has been utterly obliterated in a little under a decade.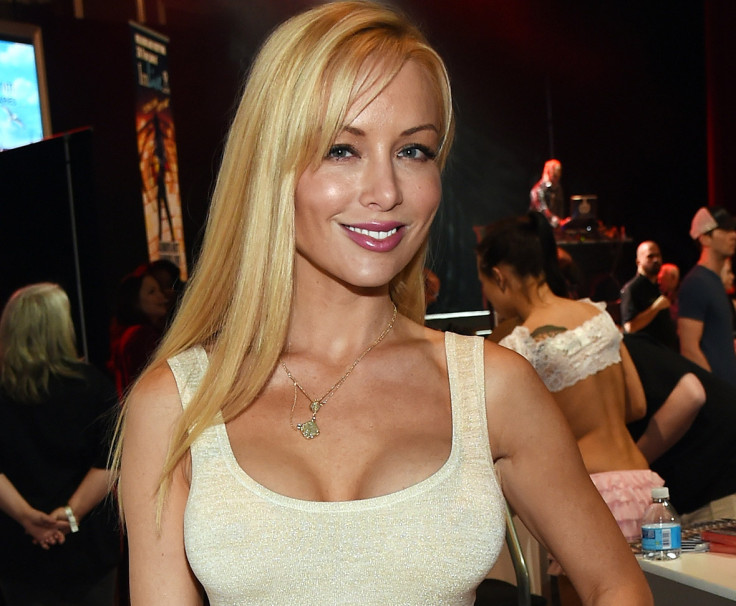 "In order to stay profitable [...] studios have mostly survived on drastic budget cuts [...]. Production days very commonly run 12 to 16 hours, and many crew jobs have been cut to make a budget work. What is left is often a single person holding a camera in his own house, with performers who are working below their rate," she said. Kross, a 10-year veteran of the adult industry, is clear about what is to blame: tube sites like PornHub.
Kayden is a spokeswoman for a new campaign, #PayForYourPorn, which is attempting to persuade those who use tube sites like PornHub to think about the effect that free content is having on the industry. The campaign was launched by award-winning pornography retailer Adult Empire, which was previously a DVD distribution company before launching an online pay-per-scene product. It, unlike many others, has managed to carve out a business model in the post-internet age – but it is a perilous one.
Marketing director Megan Wozniak told IBTimesUK that she wants to see tough regulations that would make it more difficult to stream content on tube sites such as a total ban on users uploading copyrighted content. The vast majority of videos on tube sites is 'user uploaded', and while sites like PornHub claim they make efforts to prevent the uploading of copyrighted material, it remains rife.
"People don't realise piracy results in a loss of jobs, lower wages, higher unemployment rates and higher taxes. Those employed in the adult industry simply cannot make a living if everyone is putting the content out there for free," said Wozniak. "It's about creating awareness [...] people need to show support and pay for their porn. If you don't pay for your porn, then no more will be produced – it's as simple as that."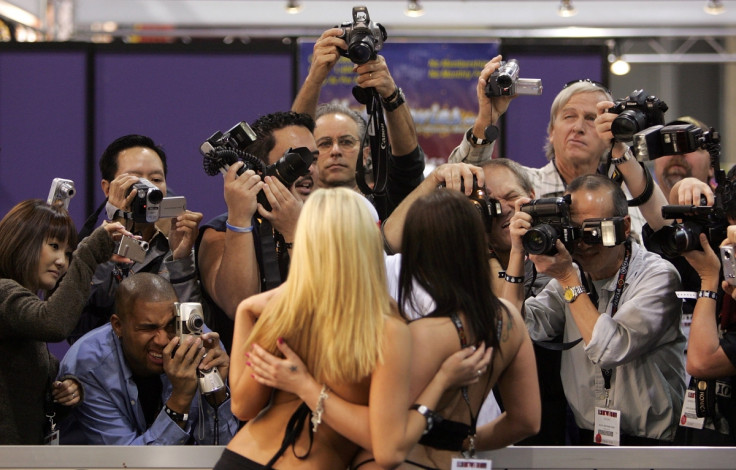 But there is a sense that Adult Empire and others are fighting a losing battle. The tube site xVideo was ranked 50 in the total most visited sites on the entire internet as of 11 April 2016. The next most popular was PornHub.com at 66 and then xHamster at 91. Brazzers, a paid-for site, is ranked 1,613 while Adult Empire clocks in at number 46,948. Users spend 12 minutes on xVideos on average compared to just under five minutes on Adult Empire.
PornHub is one of a number of adult websites owned by MindGeek, a technology company headquartered in Luxembourg. Catherine Dunn, vice-president of global communications at MindGeek, said the charge that PornHub did not do enough to prevent the uploading and sharing of copyrighted content was unfair, given it bans the practice in its user terms and conditions which all uploaders must sign.
Dunn said that PornHub uses a third-party copyright fingerprinting software solution to scan high volumes of content daily and detect unauthorised material. In the event of complaints under the US Digital Millennium Copyright Act (DMCA) – the US law that allows content creators to have their material removed from the internet – content is "quickly removed" and repeat offenders were sanctioned.
As for the negative effect of PornHub on the industry as a whole, Dunn does not buy it. "There's been a lot of noise around the rise of free content and how it's hurting the industry [...]. I'd say there is a lot of misinformation out there about how tube sites actually function," she said.
MindGeek said that the way it works with content providers and performers is three-fold: it either licenses content from owners and creators or it gives them advertising space next to their videos, which sends traffic back to their sites. When amateur performers upload content to the site, they share advertising revenue with them. Dunn said that it was impossible to determine what proportion of content was amateur versus what is professionally produced.
PornHub's model, she said, resembled YouTube, "serv[ing] as a viable platform for content providers to monetise their digital content" by giving performers "exposure they would not get otherwise". She stresses that the 1,000 "content partners" the site currently works with are the company's biggest advertisers.
But while YouTube may be a model, so is Netflix. PornHub may be MindGeek's most famous brand, but it also built many of the biggest pay-sites on the internet including Brazzers, MOFOS, Babes, Bromo and Men.com. PornHub recently launched its own subscription service and Dunn points to the success of Hulu, a US TV-streaming site, which saw paid-for subscriptions increase by 50% last year.
More importantly, she said, is the fact that 9 million users choose to pay for Hulu despite the fact that a free version of the site is available, "We are seeing the same trend in adult entertainment and recognise that an audience that prefers to pay for access to premium content has in no way diminished," Dunn said. PornHub Premium, for its part, has 800,000 paid-up users since its launch in the summer of 2015.
Lastly, PornHub has become a producer of pornography at a time when mainstream studios are in free fall. Dunn boasts that MindGeek produces "over 400 exclusive scenes every month" and has in recent years acquired leading pay-sites Twistys, Reality Kings, Digital PlayGround and, most recently, Sean Cody.
Critics argue that MindGeek's review of material uploaded to the site does not go far enough. The company does not manually check every video uploaded to the site and it could be argued that reliance on a commitment on the part of uploaders not to use copyrighted material is back to front – as the file-sharing has shown, millions of internet users have no compunction about breaching copyright and why should they? It doesn't cost them anything.
Mike South is one of those critics. A former pornographer-turned-blogger, South has seen first-hand the effect that sites such as PornHub and xHamster have had on the industry, with both male and female porn performers increasingly turning to prostitution as studios close and jobs dry up. He said the practice was almost unheard of in the 1990s (Kross also confirmed that adult performers were turning to escort work).
"When I came into the business in 1992, none of the girls were working as escorts – none of them prostituted. It was something you didn't do because fellow performers didn't want to work with you. It was a big no-no. Now it is the complete opposite: almost all the female performers and a lot of the male performers work as escorts and that is because there is not enough production to maintain their lifestyles," South said.
South is critical of PornHub and others on two fronts: both their clam of attempting to stop users uploading free content and their argument that, like Uber, PornHub is giving amateur and professional performers the freedom to become "content partners" and free them from the shackles of the studio. He points out that even after a DMCA request and a subsequent take-down, copyrighted videos nearly always pop again on the site within days.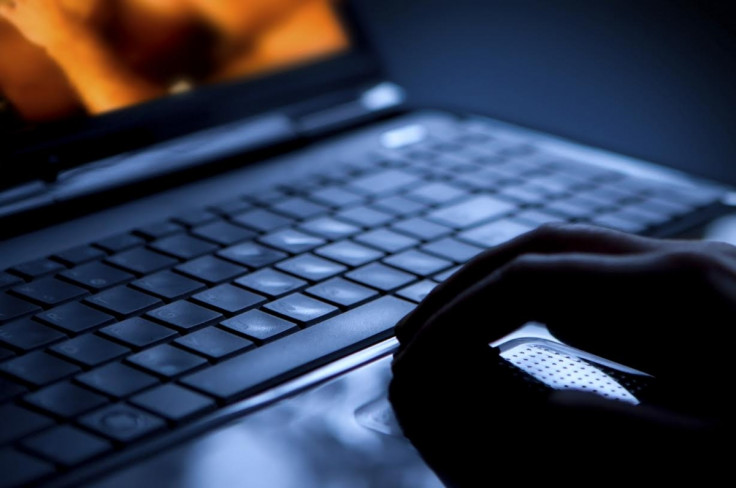 "Let's say I see one of my movies on PornHub and I want it gone: I send them a DMCA request, they have 72 hours to take it down. They do that and the next day it pops up again and I have to find it again and send them another request and they have 72 hours, and then it pops up again. The cycle goes on in perpetuity," said South.
As for the argument about amateur content, South is equally dismissive. "How many people are really, honestly, going to film themselves having sex and make it available to the world for free? Look on PornHub or any of the [MindGeek] tube sites and try to find something that has not been commercially released, ever. You won't. It just flat doesn't exist. Everything on there is copyrighted material that has been commercially released somewhere, guaranteed."
The problems highlighted by South have provoked some to pursue legal action against MindGeek, including Hush Hush Entertainment, operator of paid-for-sites HushPass.com and InterracialPass.com, which claims that it found 47 instances of copyright infringement on tube site PornHub Premium. MindGeek is "well aware of the massive infringement occurring on PornHubPremium.com", Hush Hush Entertainment said in a statement.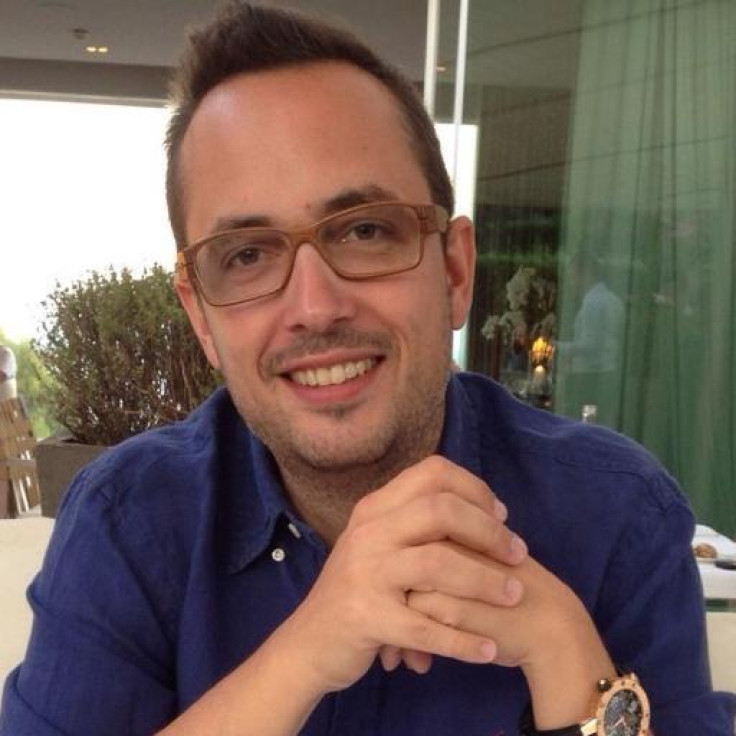 Fabian Thylmann ran Manwin between 2010 and 2013, earning him the nickname 'porn king'.
Twitter
Commenting on the case, MindGeek's Dunn said: "The Hush Hush matter is currently before the courts. As a policy, we generally do not comment on ongoing litigation. We can, however, say that we intend to vigorously defend ourselves and assert a strong defence to the allegations brought forward by Hush Entertainment." In 2015, another producer alleging copyright infringement against MindGeek dropped its legal action.
South believes that such suits generally either settle or fail and while he hopes that eventually legal action will cost MindGeek enough money that they will take seriously the breaching of copyright on its tube sites, he is not optimistic. Few porn producers in 2016 could afford a long and drawn out legal battle with a company the size of MindGeek. The best-case scenario, he believes, would be a slew of lawsuits and settlements that ends up with MindGeek being "pecked to death like ducks".
Fabian Thylmann, a 36-year-old German millionaire, is defensive of MindGeek – even if it is three years since he sold the company. Thylmann, now an entrepreneur and angel investor, bought the firm – then named Mansef – in 2010 and renamed it Manwin. He quickly began buying up porn websites including popular sites Brazzers and Mofos and folding them into the Manwin network.
As the company – and its profits – grew, Thylmann also began making a pitch for respectability. He not only bought producers but licensed content and purchased over 20,000 DVDs. Following a lawsuit from Ventura Content, Manwin introduced digital fingerprint filtering – designed to flag up copyrighted material uploaded by users. At the time, Thylmann said that anti-piracy software "was within [his] plans since the moment [he bought Manwin]".
Thylmann sold Manwin in 2013 ("It got boring, for me at least," he said), but three years on sees the company facing the same issues that it faced then. He believes that PornHub is no different to YouTube – as people head to the latter for their music, they go to the former for their porn. It is a myth that people stopped paying for porn once the tube sites came online. Those who don't pay for porn now, never did.
"I would not say that my website destroyed or diminished the market in any way shape or form – I would say that it grew it, simply because there are more people in the market now. Yes, they may be getting free stuff here and there but this would've have happened anyway," he said.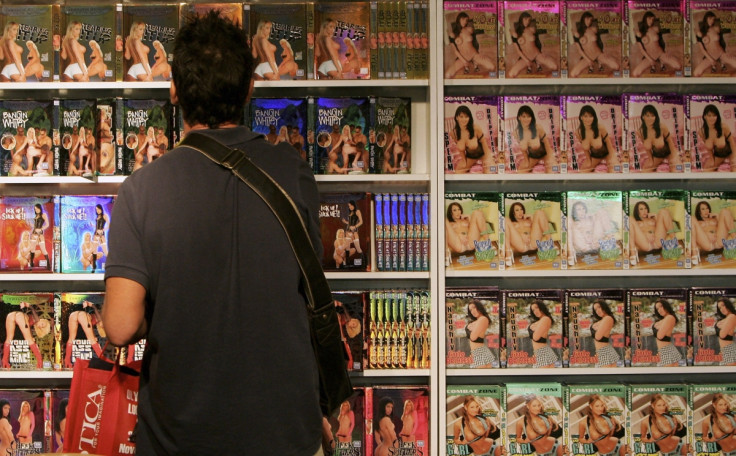 "The industry has done this for the last 20 years. From the very beginning they gave away stuff for free because it always, always worked. We just made it easier and more compact in one location. Instead of having 10,000 sites giving stuff away, there are now only a handful of them. That is the big difference."
As for the legal problems that MindGeek faces over Hush Hush Entertainment, Thylmann believes that neither MindGeek nor porn producers want the cases to go to court. For MindGeek, a court battle raises the prospect of months of media coverage and all manner of proprietary information coming into the public domain – for the claimants, he believes it is simpler: they are after a payday.
"In terms of companies suing MindGeek because of their tube sites, from everything I have seen I don't see anything they are doing that breaks the law," he said.
More generally, Thylmann feels good about being out of the pornography game and instead making his living as an angel investor: "I look at lots of fun little companies and I help them, at the very early stage when it is really fun, when there is lots of stuff to do. I love it. It is exactly what I liked doing at Manwin. That was awesome."
As for his reputation as a 'porn king', he accepts that too: "I find it funny and [people] talk to me because of it. In the end that is what happened. I can't deny my past. I'm OK with it."
Those who have suffered since the rise of Manwin, MindGeek and PornHub are unlikely to agree with Thylmann that as musicians and filmmakers have had to deal with file-sharing and free streaming of movies and music, they will have to accept that people no longer pay for their porn.
But as PornHub goes stratospheric (literally: the company wants to make an adult film in space), it is those who try to fight the YouTubes of porn that look like they need to come back to earth. The critics may hope that the wave of free content that began in the internet's earliest days has reached its crest and will now break and roll back. But even if it does, it will have changed the shore forever.
© Copyright IBTimes 2023. All rights reserved.