The full list of VR games to play on Oculus Rift and HTC Vive on release date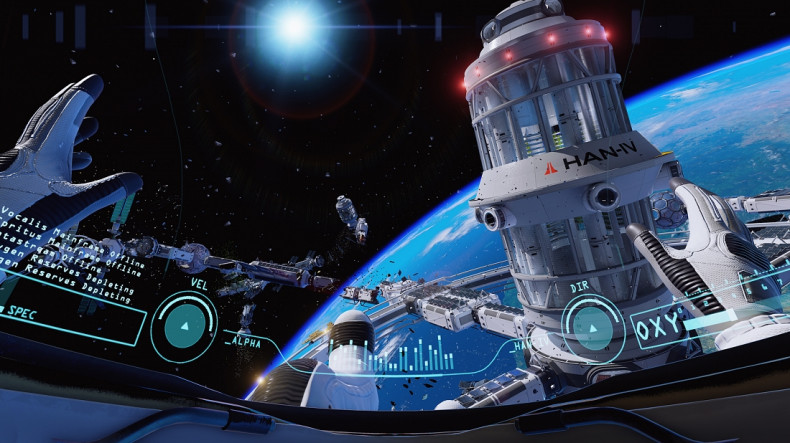 The Oculus Rift and HTC Vive are weeks away from being strapped to our faces and after a flurry of announcements at 2016's Game Developers Conference, we now know which games we'll be able to dive into from day one.
Oculus Rift buyers will be able to get their hands on 30 titles when the headset hits shelves on 28 March, with the company promising a handful more for later in Q2. Meanwhile the HTC Vive, which goes on sale in the UK on 5 April, will have 50 titles arriving during its launch window, 37 of which have been announced.
Here are the full lists in all their glory. A word of caution – some titles are subject to change.
HTC Vive
Release date: 5 April 2016
Price: £689/ $799/ €899
#SelfieTennis

Adventure Time

Altspace

Arizona Sunshine

Audioshield

The Brookhaven Experiment

Budget Cuts

Cloudlands Minigolf

Elite: Dangerous

Envelope Eve

Everest

Fantastic Contraption

Final Approach

GiantCop

HoverJunkers

Job Simulator




John Wick: The Impossible Task

La Peri

Marble Mountain

Modbox

Pool Nation

Raw Data

Roadside

Space Pirate Trainer

The Gallery: Call of the Starseed

The Lab

The Rose and I

The Wave

Thunderbird

Tilt Brush

Time Machine

Universe Sandbox 2

Unreal Editor

Unseen Diplomacy

Vanishing Realms: Rite of Steel

VirZoom

Waltz of the Wizard



Oculus Rift
Release date: 28 March 2016
Price: £499/ $599/ €699
Adrift

Adventure Time: Magic Man's Head Games

AirMech: Command

Albino Lullaby

Audio Arena

BlazeRush

Chronos

Darknet

Dead Secret

Defense Grid 2 Enhanced VR Edition

Dreadhalls

Elite Dangerous: Deluxe Edition

Esper 2

EVE Valkyrie Founder's Pack

Fly to KUMA

EVE Gunjack




Herobound SC

Keep Talking and Nobody Explodes

Lucky's Tale

Omega Agent

Pinball FX2 VR

Project CARS

Radial G

Rooms

Shufflepuck Cantina Deluxe VR

Smashing the Battle

The Vanishing of Ethan Carter

Vektron Revenge

VR Tennis Online

Windlands



Announced for Q2 2016
Damaged Core

Dead & Buried

Dragon Front

Eagle Flight

Edge of Nowhere

Fantastic Contraption

I Expect You to Die

Job Simulator

Rock Band VR

VR Sports
IBTimes UK will be updating this list as and when new games are announced.
For all the latest video game news follow us on Twitter @IBTGamesUK