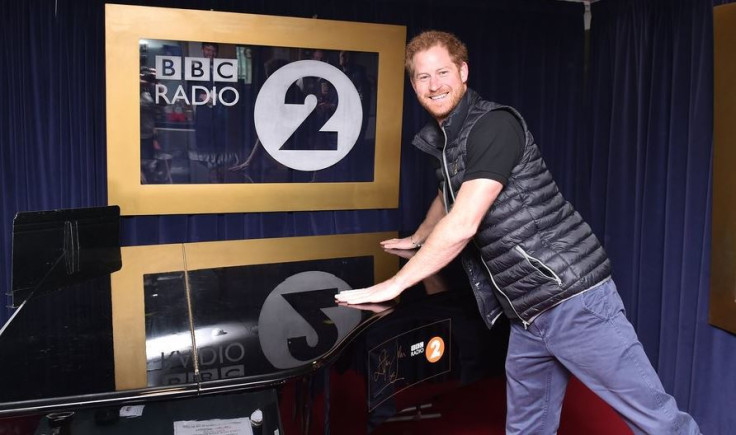 Prince William and Prince Philip both have a fondness of turning the air blue and it appears that the apple didn't fall too far from the royal tree. Prince Harry left listeners stunned on Wednesday (27 April) when he dropped a naughty word live on air.
The 31-year-old's language got a little colourful when he made and appearance on Chris Evans's BBC Radio 2 breakfast to discuss the Invictus Games. Clearly passionate about the event, which are designed for wounded service personnel, he let slip the word "arse".
"It is epic amounts of fun, and it's for everyone,' he told the flame-haired host "And these guys are fantastic ambassadors for going out there and putting on a show. They want to be able to serve their country again, put the Union Jack on their left breast and kick the arse out of life."
Although the word is on the harmless side of the swearing spectrum and Evans didn't reprimand Harry, the online community refused to let him get away scot-free. While some were offended, others found it hilarious and praised him as a great ambassador for the cause.
His outburst comes weeks after Jeremy Irons dropped the F-bomb during his appearance on the show. Although Evans and Irons issued apologies in the wake of the incident, watchdog Ofcom have launched a formally investigate following complaints.
Elsewhere in the interview, billed 'ginge-on-ginge', Harry also turned up the heat by joking about his fondness for women's hosiery. When asked him if he still rode his motorbike Harry responded, "Occasionally, but I take more care." Evans then followed up his line of questioning by asking whether he ever wore women's tights to keep warm on the bike on chilly evening, Harry said "Only at weekends."