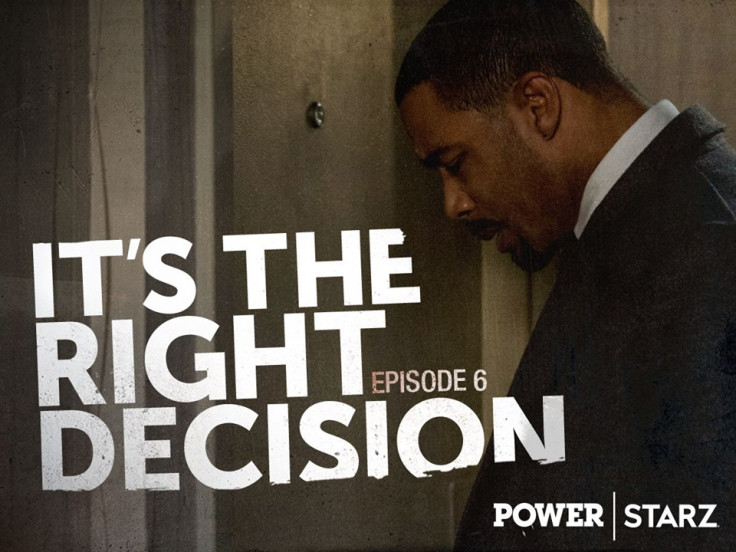 Power season 3 will return with episode 6 - The Right Decision - on Sunday at 9pm ET on Starz. After episode 5's shocking twist, the upcoming episode will be an interesting one considering the fact that this will officially mark the reunion of James aka Ghost, and Tommy.
The episode will air on Starz network on Sunday, 21 August at 9pm ET. In case you miss the episode during its airtime, you can click here to watch the episode live online. You can also download the Starz app to watch the episode live.
Their reunion was a remote affair until Tommy lost his temper and vented out his rage on his pregnant beloved by chocking her to death as she taunted him about being nobody beyond the comforting shadow of Ghost. She also tried to kill James by hiring the Jamaican goons.
The previous episode finally offered result to the uncanny 'love triangle' among the club owner cum former drug lord, his 25-year-old friend and Holly. Friendship won over love but hiding the murder might not be an easy decision for Ghost.
The former drug lord's wife Tasha informs him that Holly was pregnant with Tommy's baby. According to the synopsis, it appears she is again getting close to her estranged husband who is dreaming of a love-filled life with Angela.
Angela, on the other hand, is slowly losing her grip over the new life she started with James. As she is torned between her job and James' life as Ghost and adjusting with his grown up children.
The official synopsis reads: Ghost and Tommy reunite to take out a dangerous enemy and enlist Tasha to help them escape detection by Angela and her team; Ghost loses control at a critical moment.