Power Suit: Wearable Tech That Lets You Make Instant payWave NFC Contactless Payments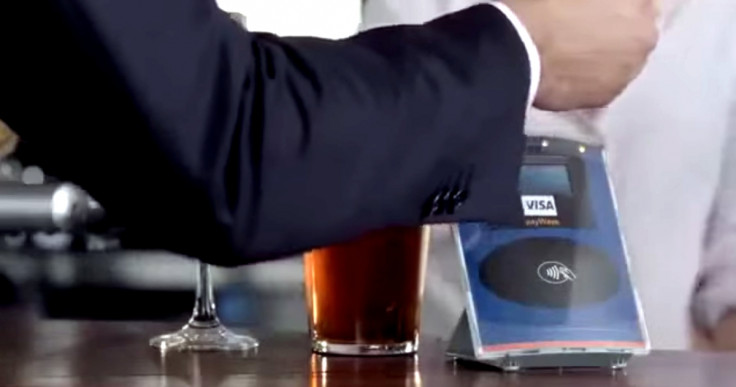 Wouldn't it be great if you never had to get out your wallet again? High-end Australian tailors MJ Bale, together with Heritage Bank and Visa, have decided to make this a reality by creating a smart suit that lets you pay for things by flicking your wrist.
The MJ Bale Power Suit makes use of Visa's payWave system, which runs Near Field Communications (NFC) technology to make contactless payments.
The same NFC chip and transmitter found in NFC-enabled smartphones has been built into the sleeve of the suit jacket near the wrist, so paying for something becomes as easy as tapping your wrist on the reader at the point-of-sale (POS) payment terminal in a shop.
Made from Australian merino wool, the suit uses Visa's payWave system to connect to Heritage Bank's mobile wallet. Users can top up their mobile wallet with a balance from their bank's debit or credit card and use it to pay for items.
MJ Bale, working together with the Heritage bank, have made 11 prototype Power Suits and are currently trialling them.
"The prototype means the wearer doesn't need to ruin the cut of their trousers or jacket with a bulky wallet. It allows individuals to be ahead of the technology game and look top notch," CEO of MJ Bale Matt Jenson told News.com.au.
Tech giants like Apple, Samsung, Google and major financial institutions are currently testing two wireless payment technologies - NFC and Beacon technology, which utilises the Bluetooth Low Energy standard. The technology and financial industries are waiting to see which standard consumers migrate towards to make mobile payments.
NFC, which has the support of MasterCard, Visa, Samsung, EE and the GSMA among others, enables smartphones and POS payment terminals to communicate at short range by being tapped together, using NFC tags and other small transmitters to send and receive information.
On the other hand, Beacon technology is being pushed heavily by Apple, under its iBeacon branding, potentially allowing customers to pay for items on their phones while standing anywhere in a shop - however Apple has yet to implement this feature.
© Copyright IBTimes 2023. All rights reserved.