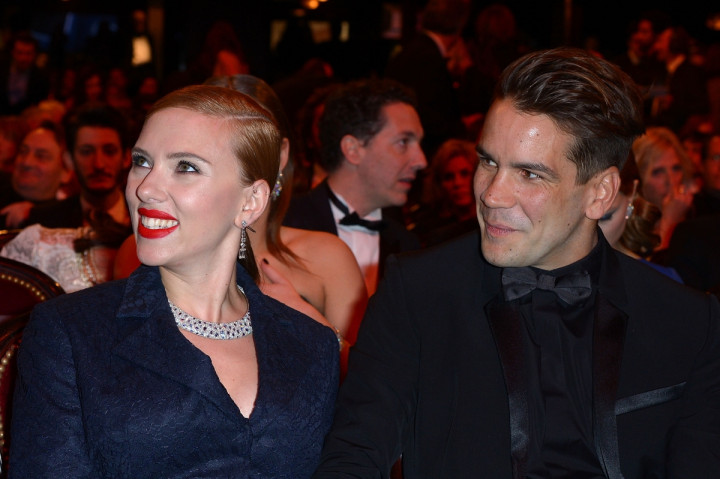 Scarlett Johansson is rumoured to be preparing to marry her long-term boyfriend, Romain Dauriac.
According to the New York Post, the 29-year-old, who is expecting the couple's first baby, was recently overheard saying she will tie the knot with her fiancé in the next "four weeks".
The Captain America star has been dating the French journalist since November 2012 and opened up about her upcoming nupitals in a dinner by Martha Stewart at her East Hampton estate.
The ceremony will reportedly take place in Paris or the Hamptons and will be a traditional but intimate affair with the couple's family and only a few close friends in attendance.
The mum-to-be, who will be walking down the aisle for the second time after her three-year marriage to Ryan Reynolds ended in 2011, recently admitted that her relationship with Duariac is easier because he isn't in the public eye.
"It is easier to be with someone who isn't famous but it's more than that. We do different things. He's [Romain] in the whole art-scene world," she told Vanity Fair.
"So it's nice, because we can enjoy each other's worlds, but we don't have our crazy conflicting schedules and all that other stuff to contend with."