A pregnant teenager has described the moment she discovered that the father of her child was a paedophile. Lorna May Anslow was cleaning her boyfriend Joseph Johnson's room when she found the shocking evidence.
Portsmouth 16-year-old Anslow met 20-year-old Johnson online in September 2014 and the pair made an instant connection.
"For me, it was love at first sight. As well as being gorgeous, Joseph was warm, friendly and charming," she said. "He was a real gentleman and treated me like a queen. I felt like the luckiest girl in the world."
The young couple quickly became serious and within four months Anslow was pregnant. She says Johnson was "over the moon" when she told him the news, adding: "We spent hours talking about what life would be like when we would be a family."
Then, when she was 16 weeks pregnant, Anslow made the discovery that would shatter their family plans.
Johnson was out playing football when she decided to tidy his room. As she put some clothes away, something in his wardrobe drew her attention.
She told The Sun: "There was a fat bundle of paperwork stuffed into a carrier bag. I pulled the papers out and started to look through them. What I saw made me feel sick to my stomach."
Her lover and father-to-be Johnson was facing charges for sexual activity with an underage girl.
Reflecting on the moment, she said: "My stomach knotted tightly as I thought about what this meant for us – for the baby. Everything had happened so fast with Joseph – did I even know him at all?"
When she confronted Johnson he called the incident an "immature" mistake and said that he "didn't expect to get charged" for it.
With her unborn baby in mind, Anslow continued the relationship, vowing to support Johnson through his legal process. But when a court found Johnson guilty she realised that enough was enough.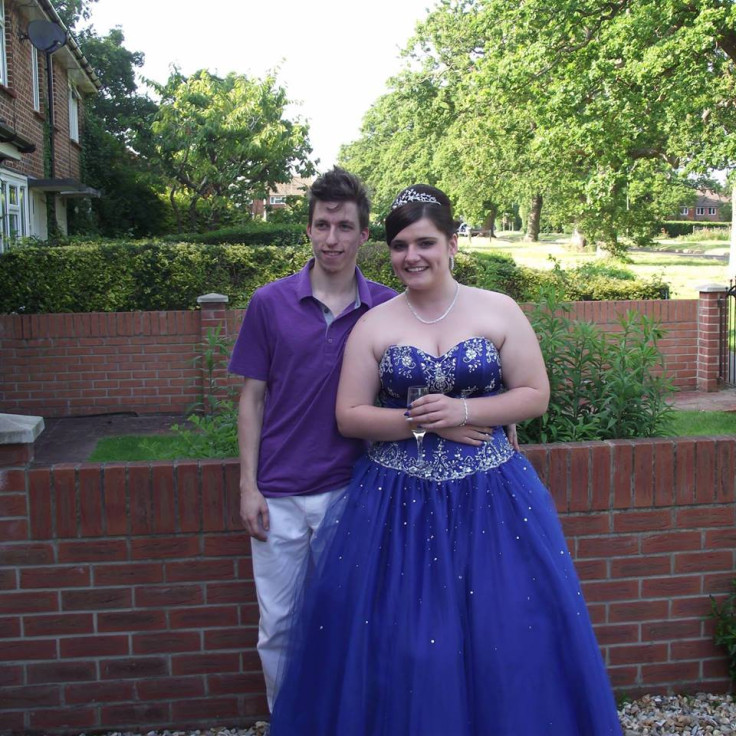 She said: "I had the safety of my unborn child to think about. I didn't want to raise a child with a sex offender. I also couldn't bear the idea of him touching me."
In May 2015, Anslow gave birth to baby girl Grace. Johnson visited her in the hospital and tried to persuade her to take him back but she bravely would not budge. "It was hard, but I was convinced it was the right thing to do," she said.
Her intuition proved correct as later in 2015 she discovered that Johnson had been making fresh advances on underage girls. She said: "I was idly scrolling through Instagram when I came across a comment Joseph had left on a teenage girl's photo.
"I could tell she was under 16. He was obviously up to his old tricks again – despite already being banned from contacting girls online. I immediately called the police and reported him, and they approached the girl in question, who agreed to press charges."
A court found that Johnson had been sending message to a 15-year-old girl asking her to strip for him.
Johnson was again convicted and this time handed a 12-month suspended sentence. He has also been made to sign the sex offenders register for 12 years.
Anslow, who has found a new boyfriend, said: "I'll never forget the day I was cleaning the closet and discovered the father of my baby is a paedophile."