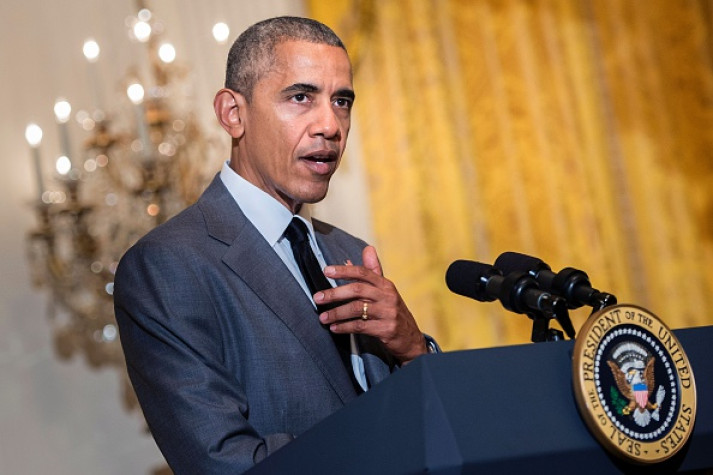 President Barack Obama has vowed to bring an end to the global campaign of terror waged by Islamic State (Isis). "We are going to keep taking out Isil. We are going to destroy this vile terrorist organization," he said in a powerful and defiant address.
Speaking at the Diplomatic Corps Reception the President spoke at length of the massacre in Nice as he described the perpetrators of deadly terror attacks as "an affront to all humanity."
"We will not be deterred. We will not relent. We are going to keep taking out Isil," he said. "We are going to destroy this vile terrorist organization."
"And in contrast to these terrorist who only know how to kill and destroy, we're going to build this fight buy building, by never giving up on diplomacy, by working with partners around the world, including Muslim communities."
"We will in this fight by staying true to our values, of pluralism and rule of law and diversity and freedoms, like the freedom of religion, freedom of speech and assembly, the very freedoms that the people of Nice were celebrating last night on Bastille Day."
The President called on communities to unite and warned against anti-Islamic sentiment in the wake of the attack on Nice. "we cannot give in to fear or turn on each either. We will continue to promote political opportunity and democracy so citizens have a say in their future," he says.
Describing Islam as "a religion that teaches peace and justice and compassion" he decried the clamour to exclude or even expel Muslims from America alluding to Republican Donald Trump and his allies.
"The very suggestion is repugnant and an affront to everything that we stand for as Americans." Obama said. "We cannot let ourselves be divided by religion because that's exactly what the terrorists want. We should never do their work for them."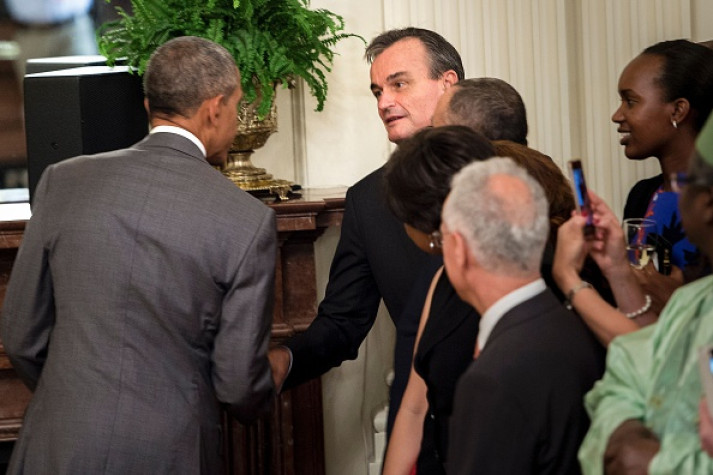 "We have to be vigilant to defend our security and our freedoms," he continues. "And all of us, whatever nations we represent here, I think have to step back and reflect on what we're doing to eliminate this kind of chronic violence."
He says he called President François Hollande to offer the US's full support as the French people face the devastating aftermath of the massacre of innocents on Bastille day .
Mr Obama's rallying cry for unity comes as French prime minister Manuel Valls said that the attack on Nice was most likely the actions of Islamic extremists.
Although he said he could not confirm the attacker Mohamed Lahouaiej-Bouhlel's motives for killing 84 people he said he "is a terrorist probably linked to radical Islam one way or another".
"It is a terrorist act and we shall see what the links there are with terrorist organizations."
As the death toll from the Nice attacks is expected to rise, Valls warned that more copycat attacks could follow, but he added, France would not be deterred: "I am convinced we will win the war against terrorism and radical Islam."