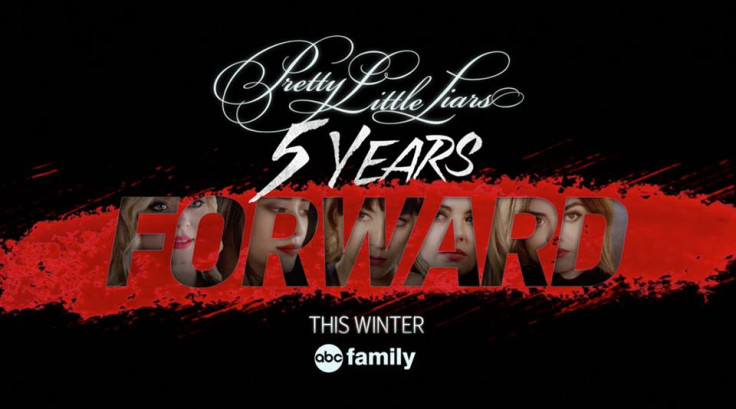 The second part of Pretty Little Liars season 6 will not premiere until January 2016, but a special episode will air on 24 November to give fans a brief idea about how the liars, Aria, Hanna, Spencer, Emily and Alison would spend five years pursuing their careers.
However, it is yet to be ascertained who would be the next villain in the ABC thriller. Show creator Marlene King hinted that the newest tormentor of the liars will come to Rosewood with an agenda and unlike A's doll house game, the latest antagonist would seek revenge.
"This Big Bad has an agenda, and it's to find out why this person passes away — and to seek revenge on the person responsible. And it will not stop until that person pays, and [the Big Bad] will kill people to get that answer," she told MTV.
The showrunner also hinted that the going forward, things would move fast and there will be a series of events taking place, which would giving little time to ponder on what has transpired.
"Time doesn't move slowly in Rosewood anymore. It's speeding up, and we're going very quickly. This is a mystery where in every finale, you're going to get a third of the way to the end," King added.
In the same interview, Lucy Hale said that the dreaded mystery person is more interested in killing than playing games with the girls. "It's definitely life or death, and it's smarter and edgier and deadlier. The stakes are definitely a lot higher. It's not 'I'm going to expose your secrets.' It's 'I'm going to kill you if you don't give me what I want, " she told the website."
The series will take a five-year leap when it returns and fans would get to see the liars in different cities with their respective new partners. Hanna will no longer be with Caleb and Aria will have another mystery man in her life. Alison will be a married while Emily's status is not known.
The girls will have a reunion at the town they left five years back when Alison invites them to come and help her sister Charlotte during her court hearing. After returning to Rosewood, the girls will again face the wrath of another killer who is after their life. Speculations are high, that the mystery villain is the same person who killed Mrs Dilaurentis.
It will be interesting to see how the series shifts the plot when it returns on 12 January 2016 on ABC Family. Fans can watch the special episode of PLL season 6 on 24 November.