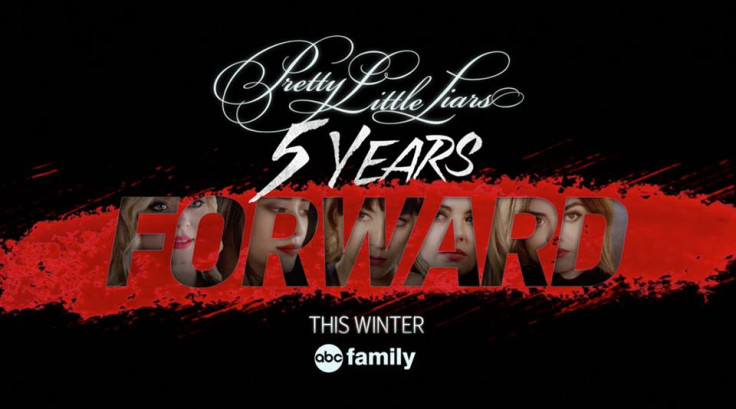 After spending five years away from Rosewood, Aria, Spencer, Emily and Hanna are returning to the town where A terrorised them to death. Alison plans a reunion with her friends and this will trigger another series of mysteries to torment the girls, as Pretty Little Liars season 6 returns.
Show creator Marlene King has previously teased that a new villain will enter the town to make the girls' lives miserable. However, now she claims that the liars should be worried as the latest big bad is much more dangerous than A.
"The new big bad — I wont say if it's a he or a she. We think it's a he right now, but you never know," King told Hollywood Life during the New York Comic-Con. She also hinted that the latest antagonist of the popular ABC show will have his own grudge against the girls. "But the new big bad is more lethal. The new big bad isn't playing a game. The new big bad has an agenda and will not stop at anything before that agenda is taken care of."
After the summer finale, fans assumed that Charlotte aka CeCe Drake is no longer a threat following her unmasking. But the show creator thinks otherwise and says, "I think everyone's a threat. Everyone's a suspect in the show, always," Marlene teased.
PLL season 6B opens five years after the finale and shows the girls successful in their respective professions. Aria is working as a publisher and is in charge of publishing novels written by her ex-boyfriend Ezra.
"Where they sort of left off, she's going away to college," Lucy Hale told the People. "That's what happens, you break up with the person you love, you go in different directions, and so I don't really know what their contact was in those five years. I want to say they probably didn't talk at all, because there is a scene in an episode back where she realizes he's back in town and you can tell there's still that butterflies-in-her-stomach feeling. But she's in a relationship, she's very happy and in love."
As the second part of the season begins, each liar will come to Rosewood with a secret of her own that will play a vital part in the series. Pretty Little Liars season 6 will return on 12 January and a special episode will be aired on 24 November.