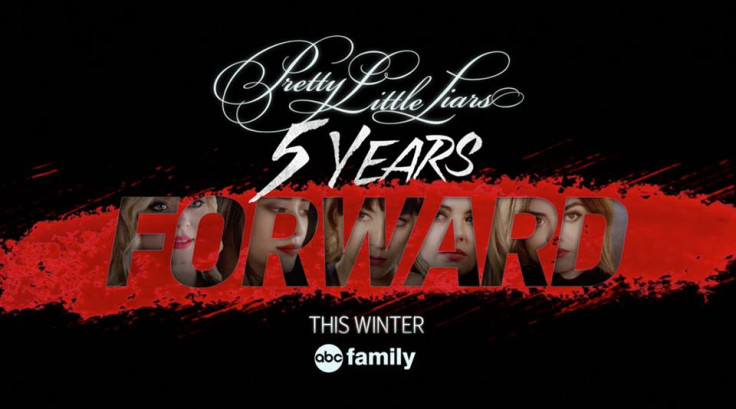 Pretty Little Liars season 6B will premiere in January, flashing forwards five years to show the liars Aria, Hanna, Emily, Spencer and Alison as independent ladies living a completely different life. Though the two-month wait seems too long, there is other good news for PLL fans.
The series will run a special episode in November offering a clear picture of the life of the liars over the past five years. The special episode will air on 24 November and is titled, Flash-Forward. Melty reports that the episode will showcase behind-the-scene footage of the second part of PLL season 6.
Show creator Marlene King has already hinted that the upcoming episodes will introduce another big bad villain who is a lot more dangerous than A aka CeCe Drake. In the summer finale, CeCe revealed that she didn't kill Mrs DiLaurentis.
"This season is deadly. Charlotte was much more about playing the game. That's what kept her going. That's what fed her damaged soul. But this is a whole new animal. This new villain has a whole new motive - and it's really deadly. It's like: 'Do this, or I kill you.' Charlotte and her games look like child's play in comparison," Sasha Pieterse (Alison) told MTV News.
Lucy Hale adds that the the new villain will bring life threat to the liars who return to Rosewood for a reunion with old friends. "It's definitely life or death, and it's smarter and edgier and deadlier," Hale added. "The stakes are definitely a lot higher. It's not 'I'm going to expose your secrets.' It's 'I'm going to kill you if you don't give me what I want," she told the website.
The girls will return to Rosewood with a baggage of their own, lives filled with secrets they want to hide from their friends. It will be interesting to see how they deal with the latest villain who is plotting to ruin their lives.
Watch the first four minutes of the upcoming PLL season 6B premiere: