Pretty Little Liars season 6's special episode 5 Years Forward will air on ABC Family on 24 November in the US and the episode promises to offer more details about how the girls Hanna, Emily, Alison, Aria and Spencer have spent their lives during the last five years.
The one-hour behind-the-scenes special will be packed with spoilers that would allow fans to get a sneak peek into the lives of their favourite liars after the events of Game Over Charles. The episode will not only justify the time jump but will also reveal more about how the girls have grown all these years and how the terror of A has hit them hard.
Click here to watch PLL's new episode free via live stream on ABC Family's official channel in the US territory. You can also watch the episode online at Hulu and iTunes.
In one of the promos, executive producer Marlene King is talking to Lucy Hale, Ashley Benson, Troian Bellisario and Shay Mitchell about the new big bad villain who is preparing to bring more bad times for the girls when they return to Rosewood after five long years.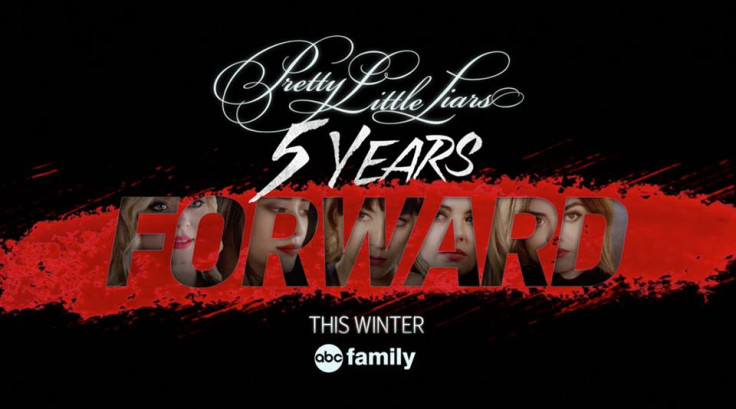 King says it is Alison who invites her girlfriends to the cursed town in order to get a 'good' testimony for her sister Charlotte (aka CeCe Drake aka A). "Alison brings you guys back because she needs your help with Charlotte. But an event occurs that forces you guys to stay in Rosewood, and, out of that event, a new big bad is born," she told the cast members.
Benson, who plays Hanna, says that the girls will start receiving messages after they reach the town. This will kick start another tale of horror as the new villain is way more twisted than the dreaded A.
"We can't tell you what happens when we get back to Rosewood. However, the girls begin to, again, receive messages. They know it's not from Charlotte, and this time it feels very different," she says in one of the promo videos.
Pretty Little Liars season 6 will return with fresh episodes on 12 January 2016 on ABC Family.