Pretty Little Liars season 7 episode 15 will not air on 16 May: When will the show return?
Alison and Emily's life turns upside down after the pregnancy shocker.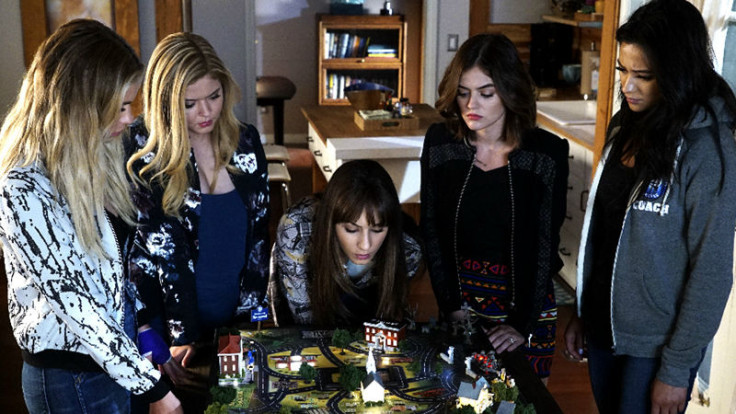 Alison and Emily are confused after they realised that AD has played with their lives by artificially inseminating Emily's eggs in Ali's womb.
However, fans need to wait one more week to learn more about the duo's decision related to the shocking pregnancy as Pretty Little Liars season 7 episode 15 will not air on 16 May.
The episode titled In The Eye Abides The Heart will air on Tuesday 23 May on Freeform at 8pm EDT. A synopsis released by Freeform teases more problems for the awkward parents. Emily's attraction towards Ali was evident from the beginning. Even though the couple shared a few romantic kisses and hugs, Ali never really opened up about her sexuality.
In case you miss your favourite show during its airtime, watch previous episodes live online on Freeform's official website by clicking here.
Emily, on the other hand, is divided about her feelings for Paige and Ali. The baby news has shocked Emison and it will be tough for both the girls to deal with the pregnancy that was imposed on them by the faceless nemesis AD. While the liars, Spencer, Hanna, Ali and Emily are struggling to crack clues to expose the masked villain of Rosewood, it seems Aria has given up and is ready to supply clues about her girlfriends to him/her.
Official synopsis:
After being blackmailed by A.D., one of the Liars begins to supply info to the dark side in order to protect those closest to her. Detective Furey questions how much the PLLs know about what happened to Archer Dunhill. Aria tries to issue an ultimatum to Ezra in regards to Nicole, while Emily struggles with how to support Ali. Spencer goes to elaborate lengths to meet up with Mary Drake and encounters Wren. After learning something surprising about Lucas, Hanna sets out to prove her friend is innocent and uncovers even more troubling info. And another person is brought in on the secret of A.D.'s game.
Directed by Troian Bellisario, the episode will also focus on Spencer's search for Mary Drake, her blood mother and the accused killer of Jessica DiLaurentis.
© Copyright IBTimes 2023. All rights reserved.