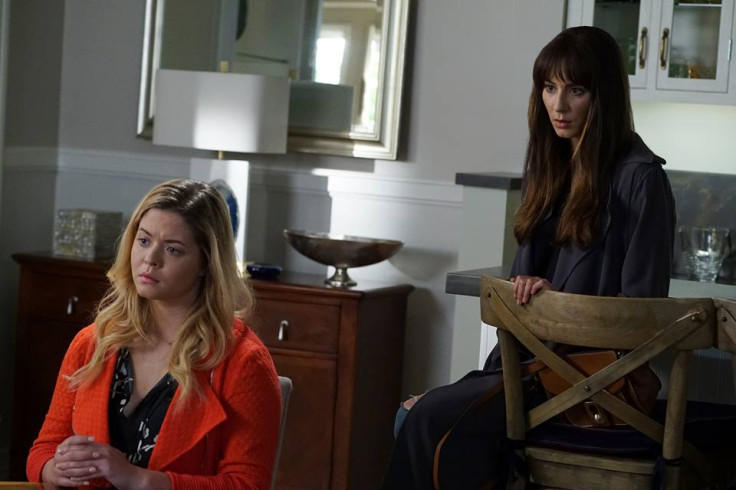 Fans were left hanging after Ezra's marriage proposal to Aria as Pretty Little Liars season 7 went on a 15-day hiatus. The Freeform thriller is returning with a brand new episode this Tuesday (2 August) titled Wanted: Dead Or Alive. The episode is expected to reveal Aria's response to Ezra's romantic proposal.
Apart from the Ezria romance, the episode will feature thrilling moments as another murder is set to rock the liars Aria, Emily, Spencer and Hanna's lives. According to the official synopsis, the Rosewood police will inch closer to unravelling the mysterious disappearance of Edwards Rollins.
Click here to watch the show live (only in the US) on Freeform's official website.
A promo for the upcoming episode released by Freeform reveals Alison recalling Elliot's devious plans against her. "Elliot somehow got the hospital board to approve Charlotte staying overnight. He made me think it was my idea, that Charlotte could live here. That together we could convince the judge that she was stable and in good hands," she tells Emily.
She also expressed her anger at learning that the liars had handed her over to Uber A as Charlotte's killer. An apologetic Emily tries to convince her about the desperate situation the masked villain created for them.
As the show is returning after a fortnight, major revelations and twists are expected to rock the liars' lives again.
Pretty Little Liars season 7 airs every Tuesday night on Freeform.