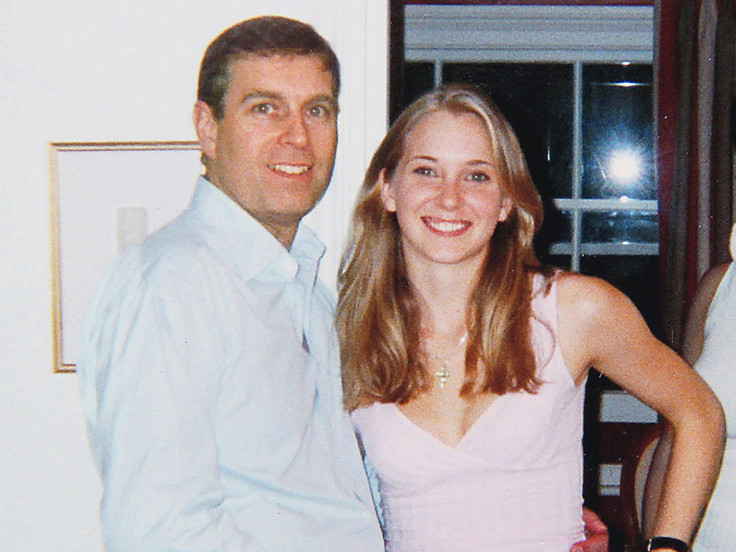 Prince Andrew is set to make his first public appearance since allegations of a sex scandal involving a teenage "slave".
The fifth-in-line to the throne will address a reception at the World Economic Forum in Switzerland today (22 January).
There has been mounting speculation Andrew will use his speech to break his silence on claims he had sex with Virginia Roberts, who was a minor, in 2001.
The Palace has issued previous statements of denials – deemed unprecedented in Royal protocol – since Andrew's name first emerged in US court documents earlier this month.
It is claimed the Duke of York had sex with Roberts when she was 17 in the state of Florida after being "loaned" to him via his former multi-millionaire friend and now convicted paedophile Jeffrey Epstein.
Diary extracts of their alleged tryst after a night out in a club were recently exposed by US outlet Radar Online.
According to the BBC's royal correspondent Peter Hunt, Andrew will try to use today's reception in Davos to show he has not been affected by the scandal and may comment on the allegations and denials that have been issued.
Roberts' lawyers have written to him at Buckingham Palace requesting an interview "regarding interactions" he had with her in early 2001. Roberts, known legally as Jane Doe No.3, is now a 31-year-old mother-of-three. But the Palace refused to accept the interview request, according to lawyers.
Flight records also emerged yesterday appearing to show Roberts was with Andrew on the dates she alleges she slept with him. The flights - reportedly from Epstein's private jet - show they travelled to London, New York and the US Virgin Islands in 2001.
The Palace said last night it had nothing further to add to its previous denials of the allegations.
Roberts, who called the denials hurtful, said: "I did have sexual contact with him. Given what he knows and has seen, I was hoping that he would simply voluntarily tell the truth about everything."