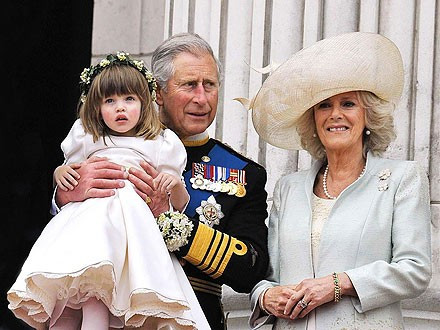 Prince Charles and Camilla have chosen to remember one of the most magical events of the years in their official annual Christmas card.
The royals have carefully selected an image taken on the balcony of Buckingham Palace during Prince William and Kate's wedding.
The photograph shows Charles standing next to his Camilla and holding his wife's' granddaughter, 3-year-old Eliza Lopes, who was a bridesmaid for the couple in April.
Printed inside of each card is the festive message which reads, "Wishing you a very Happy Christmas and New Year."
The image was captured by Press Association's royal photographer John Stillwell.
What do you think of the Royal's choice of photograph?