Prince George is set to inherit his father's miniature Aston Martin. While at two years old, the toddler is still too young to drive the half-size V8 Volante which Prince William played with as a child, it will be his first set of wheels.
William was given the car by Prince Charles in 1988. When the Prince outgrew it, the car was sent to the Sandringham Museum on the Queen's Sandringham Estate in Norfolk. During the Christmas holidays it was renovated and road tested before being presented to the young Prince, who no doubt, can't wait to get behind the wheel.
Prince George is reported to have a fondness for toy cars and Prince Harry recently commented that he could often hear the wheels of his nephew's favourite toy truck from his home next door to Prince William and Kate.
A royal source told the Daily Express: "You can hear the car before you see it because it's quite noisy. It's common knowledge that Prince William has got it running again so that George can have it.
"The car has been in the Sandringham museum for many years after William and Harry outgrew it but it's always belonged to them so there was nothing to stop them using it again. Everyone is looking forward to seeing George drive it. I should think he'll be in the car within a year."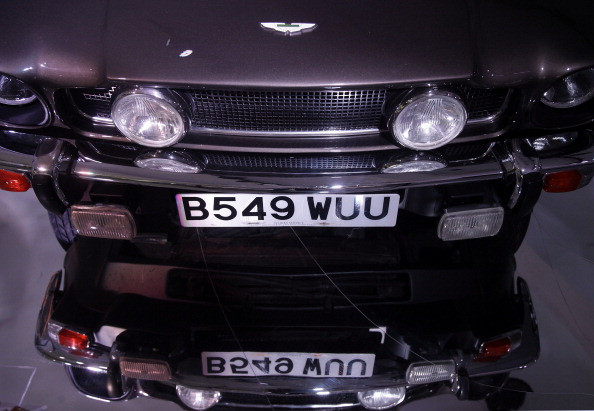 The V8 Volante was first made famous when it was driven by Timothy Dalton's James Bond in the 1987 film The Living Daylights. The car has leather seats and is powered by a 160cc Honda engine with a miniature gearbox. It is also said to have working headlights and a radio.
Earlier this week, the young Prince had an adventure of another kind as he set off for his first day at nursery school. On Wednesday (6 January) the future King of England made his way into Westacre Montessori nursery for the first time where he officially kick-started his early school life. Carrying a big blue backpack, Prince George was photographed by his mother Kate Middleton as he took his first tentative steps into the school gates.
The photo of the milestone moment went viral on social media after Kensington Palace released it on Instagram and Twitter.
A source told the Mail Online that day one "went well" with little George spending only a couple of hours at the school to help aid the transition.