Prince William has revealed that he fears he will miss out on seeing his children George and Charlotte growing up. In a candid documentary with TV personalities Anthony McPartlin and Declan Donnelly, The Duke of Cambridge said that fatherhood has made him more 'emotional' and more aware of how 'precious life is'.
In May 2015, Prince William became a father for the second time, after the birth of his daughter, Princess Charlotte. Describing how fatherhood had changed him, the 33-year-old said: "I'm a lot more emotional than I used to be, weirdly. I never used to get too wound up or worried about things. But now the smallest little things, you well up a little more, you get affected by the sort of things that happen around the world whatever a lot more, I think, as a father."
After his mother Princess Diana died in a car crash when he was just 15, the Prince is well aware of the fragility of life. "Just because you realise how precious life is and it puts it all in perspective," he explained. "The idea of not being around to see your children grow up and stuff like that. I remember my mother and father taking us to charities and organisations and showing us what goes on. And I think seeing such a broad spectrum of life is really important from a young age to give you a bit of perspective.
"You don't just live in a palace, it's very important you get out and you see what goes on in the real world," he added.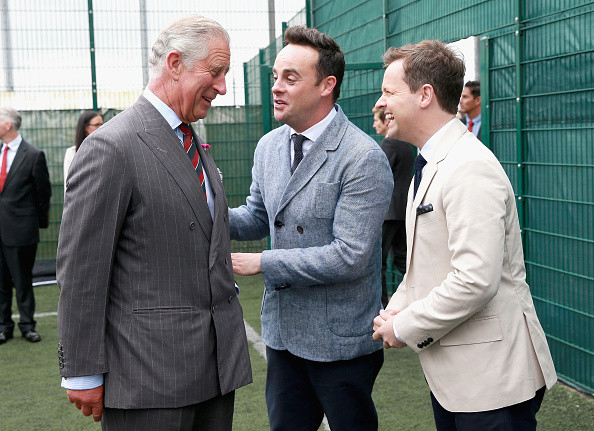 The documentary celebrates 40 years of The Prince's Trust, a charity that was borne out of Prince Charles's concern that young people were being excluded from society through a lack of opportunity. In 1976, when he left the Royal Navy, he used the £7,400 he received in severance pay to fund a number of community schemes. These early initiatives were the founding projects of his charity.
During the past 40 years The Prince's Trust has grown to become Britain's leading youth charity and has impacted on more than 825,000 young people in total, with three in four achieving a positive outcome - moving into education, employment or training. Speaking to Ant and Dec, who are Trust ambassadors, Prince William and Prince Harry praised their father's charitable achievements with William commenting on the "insurmountable amount of duty in him".
"The Prince's Trust evolved over time into what it is now, which is this incredible charity, that has really bust every possible limit it was ever set - it's really done well. And I think he's incredibly chuffed at how it's gone," he said.
In what is believed to be her first televised interview for the 90-minute programme , The Duchess of Cornwall praised the Prince of Wales for setting up The Prince's Trust four decades ago.
"I think I'm really proud to be married to somebody who, 40 years ago, aged 27, had the vision to put it together - I mean it was an incredible idea then," she explained. "For somebody - he was very young then - to think of it and to think of these very disadvantaged young people who had literally been to hell and back and to find a way to give them a second chance in life."
Asked how Charles at the age of 67, still maintains his energy and enthusiasm, she replied: "I don't know, he just has that energy. You know if you're passionate about something you can do it, he cares so much about these young people."
When Ant And Dec Met The Prince: 40 Years Of The Prince's Trust, will be screened on ITV on Monday 4 January at 9pm.