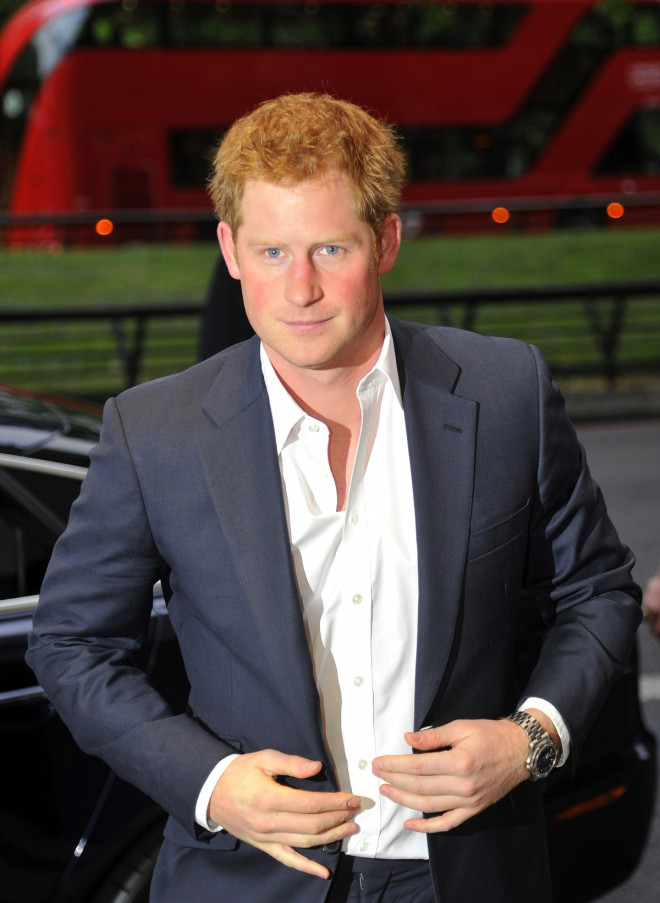 Prince Harry who recently split from girlfriend Cressida Bonas reportedly hooked up with a blonde socialite while attending the wedding of his friend Guy Pelly and Holiday Inn heiress Lizzy Wilson.
According to Us Weekly, the 29-year-old tried hard to win the mystery woman's attention, and was even twerking on the dance floor at the Hunt and Polo Club.
"The girl comes from a wealthy family in Tennessee," an insider said.
"There was lots of drinking. She stayed overnight. She's been bragging about it to friends," the source said. "But to Harry it was just a hookup."
Prince Harry and Cressida Bonas Split
Prince Harry, who is third in line to the throne, and Bonas were spotted together for the first time last year in February while skiing in Verbier, Switzerland.
The 25-year-old daughter of 1960s model Lady Mary Gaye Curzon and Old Harrovian businessman Jeffrey Bonas, came to support Prince Harry at the We Day UK held at Wembley Arena on 7 March in London too.
However, the two called it quits last month.
Though the real reason for the split is unknown, it was reported that Bonas "freaked out" after seeing the paparazzi follow Kate Middleton, the 32-year-old Duchess of Cambridge and Prince William on their three-week visit to New Zealand and Australia last month.
Sources close to Prince Harry and Bonas claim the estranged couple will never reconcile.
"She is a lovely girl, and a beautiful girl, but this has run its course," an insider told People. "It wasn't to be."
Prince Harry, who has been voted among the world's most eligible bachelors, had previously dated Chelsy Davy. Later, he shared a brief fling with Jenson Button's former girlfriend Florence Brudenell-Bruce.