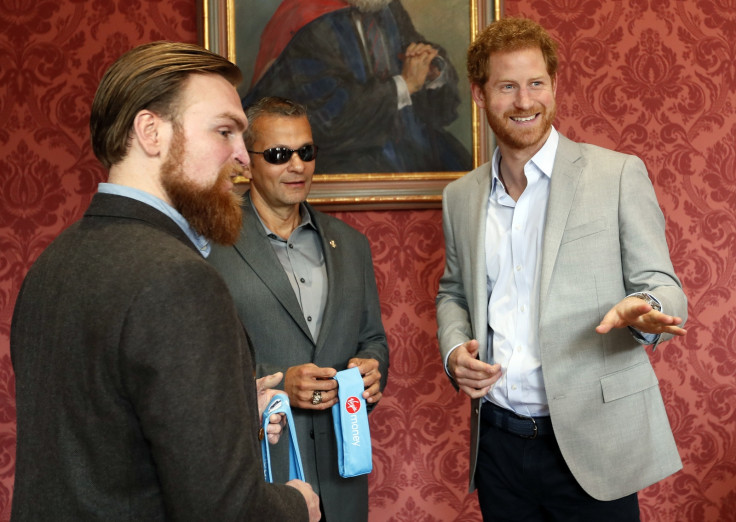 Prince Harry met with veterans on 16 March to discuss the importance of improving mental health within the Armed Forces. The royal, who served as an army officer for 10 years, attended the Veterans' Mental Health Conference in London where he met with former soldiers.
During the event, Harry met with 32-year-old Karl Hinett, a veteran who was set on fire by an angry mob while stationed in Iraq. He was 19 at the time of the incident and suffered critical burns as he tried to escape his tank which was ablaze.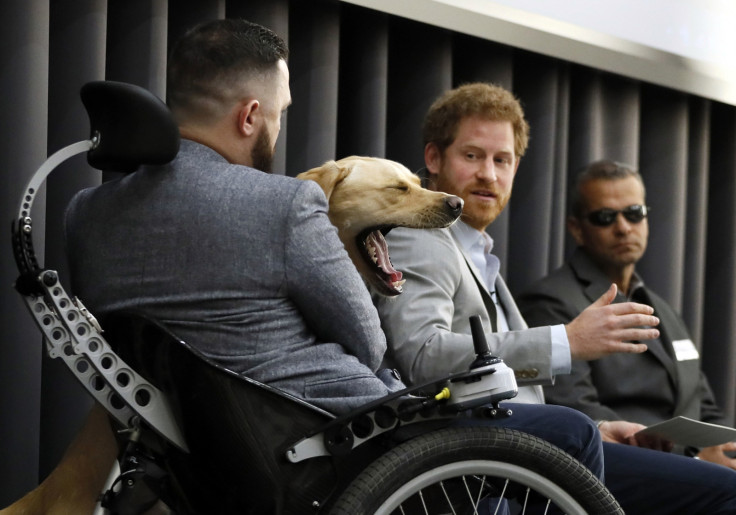 The prince also helped blind US veteran Ivan Castro to make his way to the podium for a panel discussion where they addressed mental issues faced by those in Army.
"It is incredibly difficult to talk about mental health in the Armed Forces. It is still a very difficult conversation," the royal said during the panel. "As a military person, once you put that uniform on during your training, you are taught to be invincible and not to let anybody down. However, a lot of individuals prefer turning to alcohol rather than a friend."
He urged servicemen to seek help for their problems rather than avoid them. "I am saying at this time to all the military people in this room and beyond — it is okay to have depression, it is okay to have anxiety and it is okay to have an adjustment disorder.
"We need to improve the conversation. We all have mental health in the same way we all have physical health," he added.
Veterans Hinett and Castro recently took part in the #TeamHeadsTogether marathon and are expected to run in the Boston Marathon on 25 June, before taking on the 2017 Virgin Money London Marathon.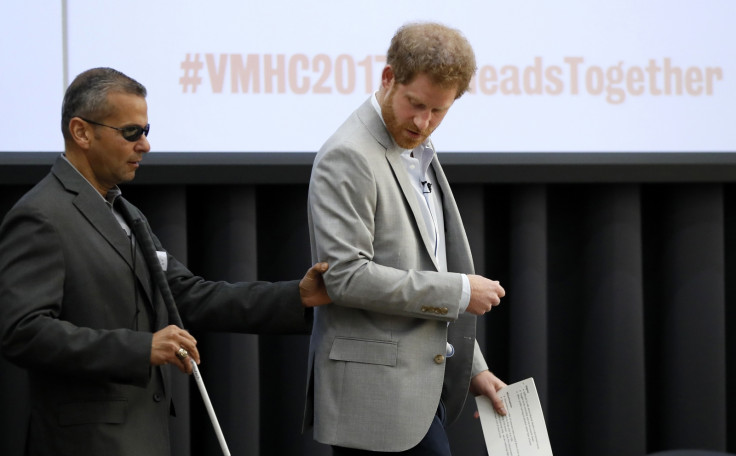 Prince Harry along with Prince William and Princess Kate leads the Heads Together campaign, which aims to improve the conversation on mental health. The younger prince has experienced the stresses of serving in the army himself, and described his two deployments in Afghanistan as creating a "dark hole".
"Most of the flashbacks I've had have not been that brutal," he told People Magazine back in May 2016. "I haven't seen what other guys have seen. There's all sorts of things that can happen through your life, that if you don't deal with it, you don't talk about it, then it can end up affecting you in later life."