Prince Harry has paid his respects to those who were killed in the Nepal earthquakes last year as he began a five-day royal tour of the country today (19 March) . Arriving in Kathmandu, the 31-year-old was the special guest at a reception held by the Nepalese government in recognition of the close relationship between the UK and Nepal.
With palms folded in respect, the Prince addressed the audience with a traditional greeting saying "Namaste". He went on to speak of the famed beauty of the Nepalese landscape. "Like so many people back home, I have grown up seeing beautiful images of Nepal in books and on television. I am sure you hear this all the time, but your country holds a special place in the imagination for so many people around the world."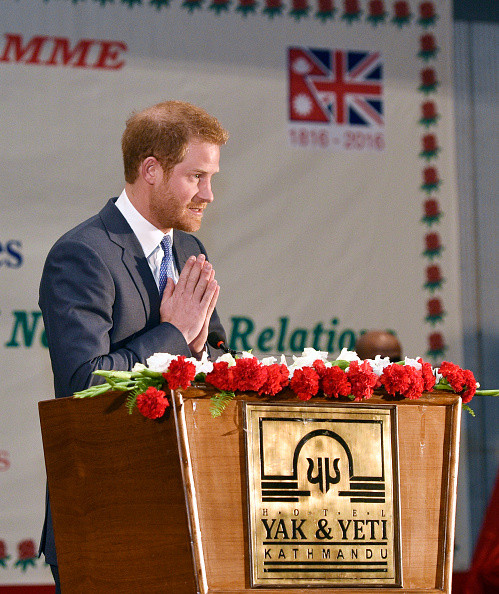 As part of the four-day tour, Prince Harry will draw attention to the aftermath of the Nepalese earthquakes which devastated the region, leaving nearly 9,000 people dead and thousands more homeless and forced to spend the winter living in temporary camps.
Speaking about the ongoing recovery effort he said: "I also know that I arrive here in Nepal as you approach the first anniversary of the earthquakes that took so many lives and that you are working to recover from. I pay my respects to those who perished and hope to do what I can to shine a spotlight on the resolve and resilience of the Nepalese people. I want to show all those people around the world who want to help that this is a country open for business - so please come and visit again." He ended by saying "Dhanyavad", which means thank you.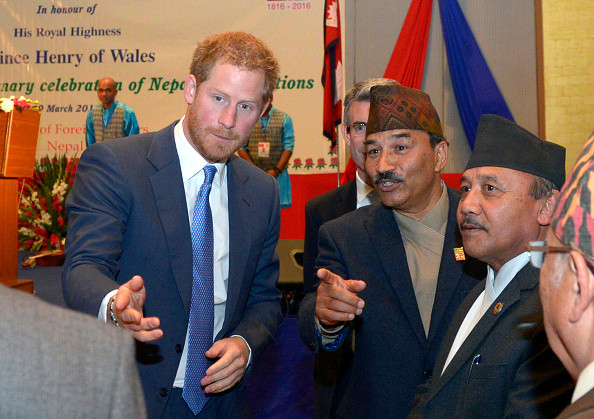 The Prince will personally meet survivors of April and May's earthquakes and visit heritage sites hit by the 7.8-magnitude earthquake on 25 April and the second tremor on 12 May. The young royal will also pay tribute to the Gurkhas who helped the rescue efforts and fought alongside British troops. The Prince served with Nepal's fighting men during his first tour of duty with the British army in Afghanistan in 2007.
Harry's trip will also focus on Nepal's tourist trade, conservation and trekking. The royal tour marks the Prince's first official visit to the country.