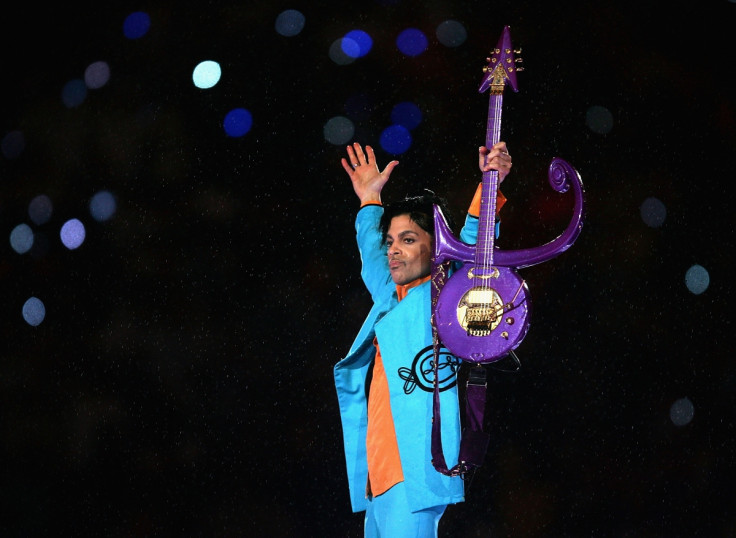 Prince suffered from frequent sore throats in the days leading to his death his personal chef has told Associated Press. He was eating less and drinking less water, and losing a considerable amount of weight, according to the Paisley Park employee. "It felt like he wasn't himself probably the last month or two," Roberts said.
Roberts cooked almost every day for three years at the pop star's home in Paisley Park in Minneapolis. In the days leading up to his death, Roberts said Prince loved to eat minestrone soup and began requesting meals that were 'easier to digest', such as smoothies and fresh juices to soothe frequent upset stomachs and sore throats.
The star refrained from eating meat."If somebody wanted to eat meat, they would have to eat it in the parking lot. And he was very serious about this," Roberts said.
Roberts saw Prince the evening before the musician was found dead at Paisley Park. He cooked Prince a roasted red pepper bisque with a kale and spring vegetable salad, but the meal was left untouched. A few days later, when Roberts returned to the musician's home for his memorial service, he found it in the refrigerator, just as Prince had left it.
"He didn't seem like his normal self that night. He'd been like that for months," said Roberts, "Whatever was going on with him that night, he clearly wanted to be alone." Typically, the artist was said to be jovial with his home and recording studio seen as a joyful place to be.
Roberts prepared light salads and soups enjoyed by the Purple Rain singer. Prince particularly liked roasted beetroot and a pesto broccolini dish, and sweets would be limited at times when the singer wanted to be more active and prepare for shows.
Roberts said that he loved his job and that Prince was a "caring, thoughtful person" – though a joker or sometimes quite cocky, the Kiss singer would always consider employees' families and would apologise if he was running late.
Investigators are looking into whether Prince, who was found dead at his home on 21 April, died from an overdose and whether a doctor was prescribing him drugs in the weeks beforehand, reports NBC News. Roberts said that there was "not even a hint" that Prince was taking prescription drugs."It felt like he wasn't himself probably the last month or two. I think he was just struggling with being sick a lot."
Prince allegedly had a history of using Percocet and had prescription painkillers in his possession when he died, according to People magazine. Rather than look into the role medications played in the star's death, officials carrying out investigations are focusing on determining the prescription's origins.
The singer's cause of death has yet to be revealed, and the full toxicology report may take weeks to be completed.