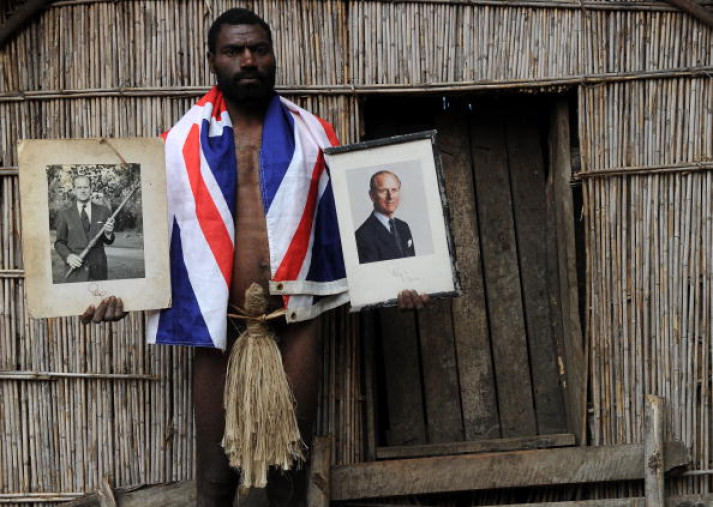 While Princess Phillip is often the focus of mockery for his lack of political correctness, it might come as a surprise to find that in one part of the world he is in fact worshipped as a God.
In the remote South Pacific island village of Vanuata, local tribe's people believe the Queen's 93-year-old husband is descended from their spirit ancestors.
The myth was born when the Duke of Edinburgh first visited the region in 1974. He is hailed by the villagers as the son of a mountain spirit and had promised the people he would one day return to visit them.
The locals hold a feast every year in his honour to celebrate the Prince's birthday and await his return.
While he hasn't made the 9,834 mile journey from London, Prince Philip has maintained a connection with his devoted tribe's people, and regularly sends letters and pictures to them including a letter of condolence, which he sent in 2009 when the tribe's leader, Chief Jack Naiva, passed away.
While the Prince hasn't made it back, his daughter, Princess Anne who travelled with him to the region 40 years ago, made a return visit herself.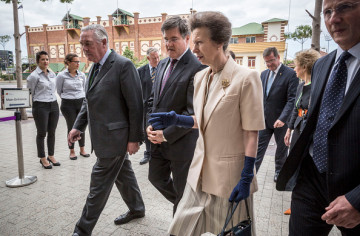 The 64-year-old landed in Vanuatu's capital Port Vila, where she was welcomed by delegates at the Duke of Edinburgh's Commonwealth Study Conference's Pacific programme.
Princess Anne is president of Emerging Pacific Leaders Dialogue, which, aims to strengthen the capacity of the region's future leaders to manage challenges collaboratively, positively and creatively.
The Princess Royal had earlier attended the 26th Royal Agricultural Society of the Commonwealth (RASC) at the Royal National Agricultural and Industrial Association of Queensland (RNA) in Brisbane.
The RASC was founded in 1957 by The Duke of Edinburgh Prince Phillip, who was President of the society for half a century. Princess Anne then took over the role.