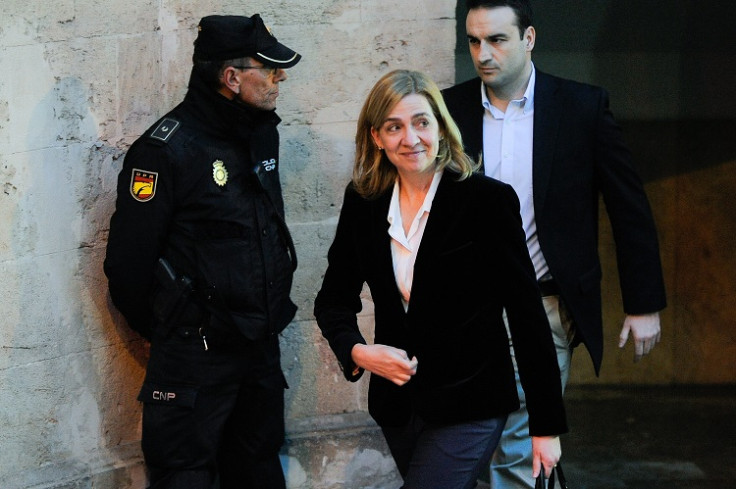 Princess Cristina, the sister of Spain's King Felipe VI, will stand trial on charges of fraud, the High Court of the Balearic Islands confirmed on Monday.
It is the first case in Spain's history for a member of the royal family to stand in the dock. The princess is accused of two tax crimes.
Once described as untouchable, Infanta Cristina, 49, has become embroiled in money laundering and fraud allegations against her husband Inaki Urdangarin, a 46-year-old former Olympic handball player.
Urdangarin and his former business partner are accused of embezzling millions of euros of public money. He is alleged to have received a total of €5.6m (£4.6m) in public money through his not-for-profit organisation, Noos Foundation.
The couple have been ordered to deposit funds with the court to cover possible liabilities €2.6m (£2.04m) in the case of Cristina, and nearly €15m for Urdanganrin, reported Reuters.
They now have 20 days to deposit the money or face having assets seized, according to a written court ruling,
Princess Cristina and her husband both deny any wrongdoing. She is sixth in line to the throne of Spain.
The scandal dogged the end of her 76-year-old father Juan Carlos's reign. It is now unclear how the reputation of Felipe will be affected by the latest development.