Princess Michael of Kent has apologised for wearing a 'racist blackamoor' brooch to the Queen's Christmas lunch at Buckingham Palace.
The engagement marked the first official family gathering attended by Prince Harry's mixed race fiancée Meghan Markle and the first time she was to meet Princess Michael.
Responding to public criticism, a spokesperson for the royal insisted that the brooch was not intended as an insult adding that Princess Michael is 'very sorry and distressed' for wearing the item of jewellery.
According to Mail Online, a statement from Buckingham Palace said: "The brooch was a gift and has been worn many times before. Princess Michael is very sorry and distressed that it has caused offence."
The source added that the Princess, who is married to the Queen's cousin Prince Michael, has worn the brooch on many occasions previously, but will not wear it again in future: after the offence caused, she plans to 'retire it for good.'
The offending item of jewellery could be seen clearly pinned to the 72-year-old's coat as she was photographed driving through the gates of Buckingham Palace on Wednesday (20 December).
The image sparked a strong reaction from commentators on Twitter who spotted the 'racist jewellery' and feared that it might cause offence to the newest addition to the royal family, who has described herself as bi-racial.
"ah, the Princess who wears *racist jewelry* to lunch with Meghan Markle. RACIST. JEWELRY," wrote one critic.
Another asked: "What exactly is the significance of the brooch worn by Princess Michael of Kent to the Queen's luncheon? It does not look appropriate and in fact looks highly offensive and racist and if so, she should be banned from the property."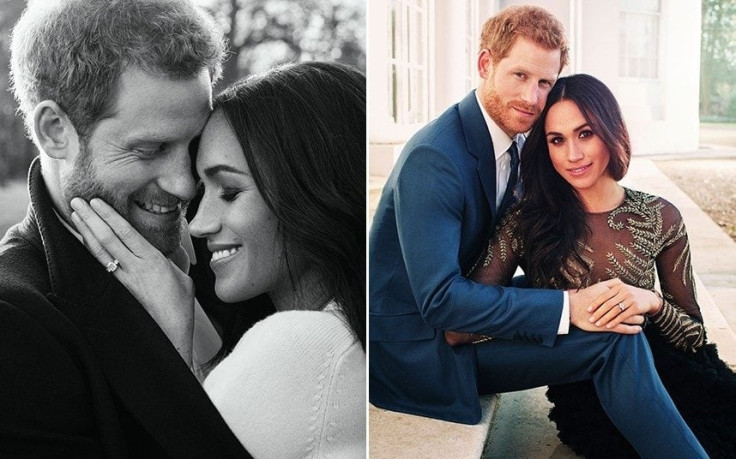 "Has no one noticed the Blackmoore pin that Princess Michael of Kent is wearing? Really? #MeghanMarkle offically meets the family and is greeted by THIS? #racism #BritishRoyals" said one person in disbelief.
Another called for the Princess to be reprimanded for causing offence. "I hope the Queen is going to ban this racist, horrible woman from any further gatherings. This woman is an embarrassment to the Royal Family.'
Princess Michael is not believed to have been sat at the same table as Miss Markle, 36, but would have been introduced to her for the first time at the private family gathering where the Suits star was to be welcomed by her future husband's extended family.
Meghan, whose father, Thomas Markle is white, and mother, Doria Ragland, is black, has previously been vocal about her experiences of racism growing up and within the acting world.
In 2016 she penned an essay in Elle UK in which she spoke at length about her mixed heritage. Markle began her essay saying: "'What are you?' A question I get asked every week of my life, often every day."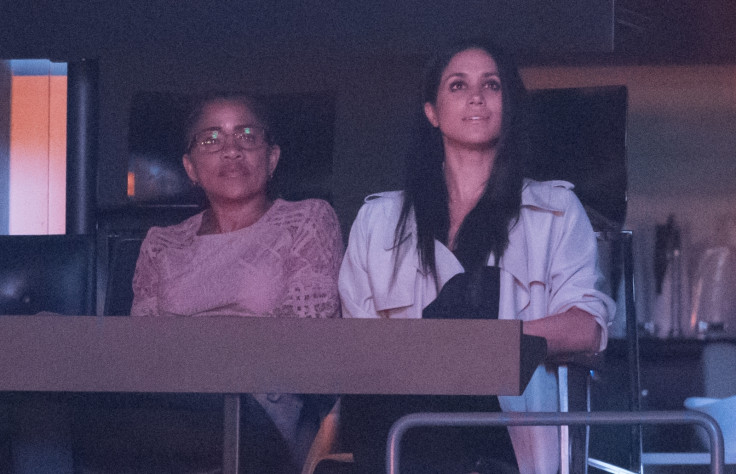 "I knew it was coming, I always do. While I could say Pennsylvania and Ohio, and continue this proverbial two-step, I instead give them what they're after: 'My dad is Caucasian and my mom is African American. I'm half black and half white,'" she wrote.
It's not the first time that Princess Michael has been accused of racism. In 2004 she was accused of insulting a party of black diners at a stylish New York restaurant when she is alleged to have told them to 'go back to the colonies' in a dispute over noise.
The princess strongly denied the allegations, claiming she said that she would be 'ready to go back to the colonies'.
In a subsequent TV interview, in which she attempted to defend her remarks she made matters worse, referring to African people as 'adorable' as she insisted she was not a racist.
"I travelled on African buses. I wanted to be a writer. I wanted experiences from Cape Town to right up in northern Mozambique," she explained adding: "I had this adventure with these absolutely adorable, special people and to call me racist: it's a knife through the heart because I really love these people.'
Blackamoor are small figurines or jewellery usually from the 18th century which depict largely men, but sometimes women, with black skin who are portrayed in subservient roles. The items of jewellery are valued at £10,000 or more.
The controversy comes just days after Prince Harry and Meghan shared their official engagement photos with the public and expressed their gratitude for the 'overwhelming' support and messages of congratulations since announcing their forthcoming nuptials.