Princess Michael of Kent has sparked controversy after she wore a racist "Blackamoor" style brooch to the Queen's Christmas lunch at Buckingham Palace, an event where Prince Harry's biracial fiancée Meghan Markle was also in attendance.
The royal, who is married to the Queen's cousin Prince Michael of Kent, finds herself in the centre of a racist row as she was photographed wearing the offensive piece of jewellery while driving through the palace gates on Wednesday (20 December).
The brooch features a black figure wearing a golden robe and a headdress. This type of jewellery is said to fetishise Africans in subservient roles.
According to an article on the New York University website: "The motif emerged as an artistic response to the European encounter with the Moors—dark-skinned Muslims from North Africa and the Middle East who came to occupy various parts of Europe during the Middle Ages.
"Commonly fixed in positions of servitude—as footmen or waiters, for example—the figures personify fantasies of racial conquest."
Wearing a "Blackamoor" jewellery, especially by a member of the royal family, would be inappropriate but it was particularly unacceptable on the day since Prince Harry's mixed-race fiancée was attending the annual event for the very first time and was meeting her future's husband's extended family.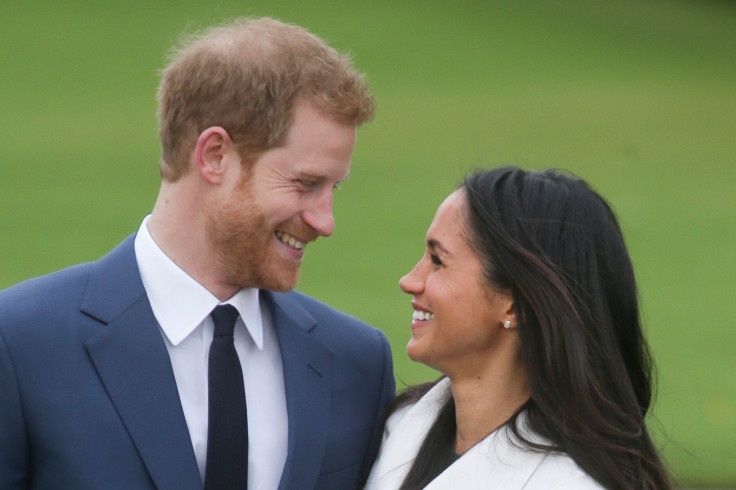 The Suits actress, who's father Thomas Markle is white and mother Doria Ragland is black, has been outspoken about the subject of racism, having herself struggled with it throughout her life.
She had penned a heartfelt essay in Elle UK in 2016 where she spoke at length about her mixed heritage.
Markle began her essay saying: "'What are you?' A question I get asked every week of my life, often every day."
"I knew it was coming, I always do. While I could say Pennsylvania and Ohio, and continue this proverbial two-step, I instead give them what they're after: 'My dad is Caucasian and my mom is African American. I'm half black and half white,'" she wrote.
Discussing how her family faced racism on a constant basis, she wrote: "I was home in LA on a college break when my mom was called the 'N' word. We were leaving a concert and she wasn't pulling out of a parking space quickly enough for another driver. My skin rushed with heat as I looked to my mom. Her eyes welling with hateful tears, I could only breathe out a whisper of words, so hushed they were barely audible: 'It's OK, Mommy.'"
Markle also spoke about how being biracial hurt her career. "I wasn't black enough for the black roles and I wasn't white enough for the white ones, leaving me somewhere in the middle as the ethnic chameleon who couldn't book a job," she said.
This isn't the first time Princess Michael of Kent has been accused of racism. Back in 2004, she reportedly told a group of black diners at a New York restaurant to "go back to the colonies." This apparently made the Princess a hate figure in the city and she was labelled a "Royal Bigot" at the time.
In a bid to redeem her reputation, Princess Michael of Kent later said in an interview: "I even pretended years ago to be an African, a half-caste African, but because of my light eyes I did not get away with it, but I dyed my hair black.
"I travelled on African buses. I wanted to be a writer. I wanted experiences from Cape Town to right up in northern Mozambique. I had this adventure with these absolutely adorable, special people and to call me racist: it's a knife through the heart because I really love these people."
Prince Harry and Meghan Markle have just released their loved-up engagement photos. The two are set to wed on 19 May 2018 in St George's Chapel at Windsor Castle.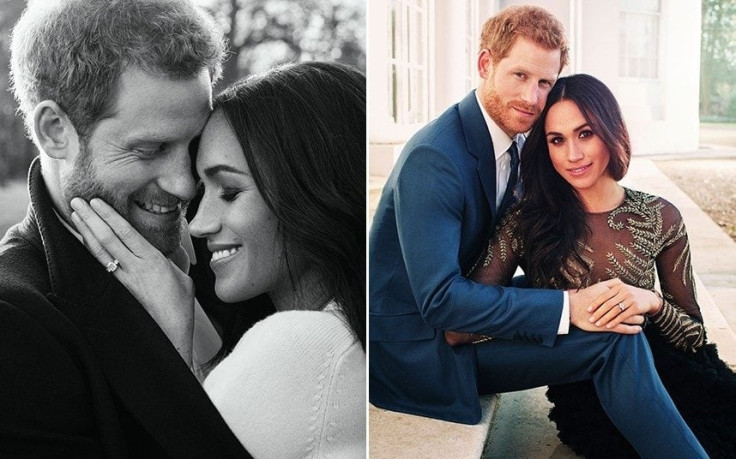 Royal fans have hailed Markle's engagement to Prince Harry as bringing much needed change to time-worn traditions. Royal expert Richard Fitzwilliams explained why the actress becoming a part of the royal family is truly reformative.
"The announcement of the engagement between the world's most eligible royal bachelor, Prince Harry, and Meghan Markle, an actress, activist and a mixed-race American divorcee was universally welcomed amid an avalanche of publicity as a sign the royal family really had become more inclusive," he said.
"As could be seen from their televised interview this is a true love match and the chemistry between them is perfection. It could herald one of the most dynamic duos for good causes both nationally and internationally inspired by Diana whose memory is so pivotal to Harry."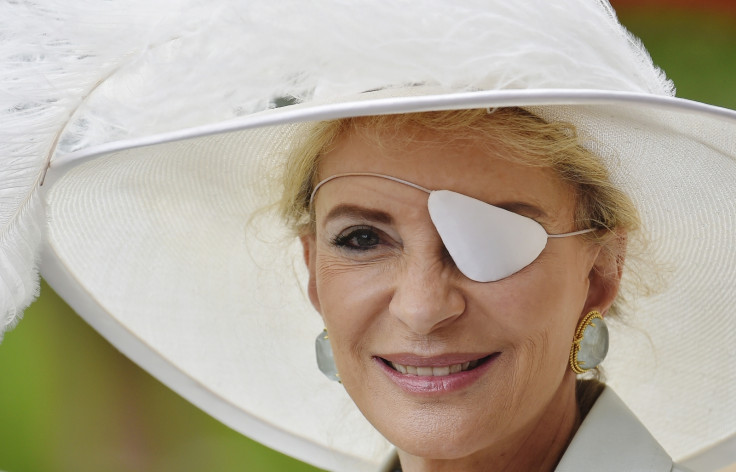 Many on social media were furious over Princess Michael of Kent's controversial choice of jewellery, deeming it distasteful. Some even hoped she wouldn't get an invite to the royal wedding next year.