Prison Break season 5: Sarah Wayne Callies on Sara's reaction to Poseidon's identity reveal
Sara is 'going to realise she's sleeping with the enemy' in upcoming episode, teases creator.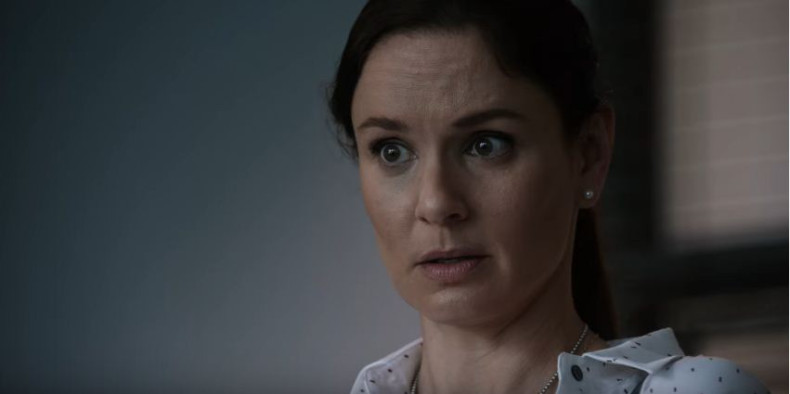 Prison Break season 5's episode on Tuesday (25 April) ended with a shocking reveal about Poseidon. In episode 4 titled, The Prisoner's Dilemma, the mysterious figurehead was revealed to possibly be Sara's husband, Jacob Ness.
Sarah Wayne Callies, who plays Sara, spoke to Cinema Blend about the Poseidon twist. "I thought it was really great. I thought it was brilliantly cast. I'm sure you've read this, but Paul based much of this, the kind of paradigm for the story, on The Odyssey -- hence the name 'Poseidon,' and there's a character called 'Cyclops,'" she said.
Revealing that Sara and Paul's seven-year relationship may have been planned, the actress told the outlet, "And I think Paul's done a really interesting job of adapting or allowing that influence to resonate through the story. And I think it's really smart because it creates a world in which all the things that have happened happened for a reason. They didn't just happen because we were off the air for seven years. They happened because there was somebody at the other side of the board who was just as good a chess player."
Creator Paul T Scheuring also spoke to Entertainment Tonight about Poseidon's identity. He said, "There are definitely a number of more moves to that story. The idea is to say, 'Boy, that sure looks like it's Jacob. Jacob sure looks like [he's] Poseidon.' All roads point to him at that point, but like I said, that is not the final understanding of Poseidon or Jacob."
In the upcoming episode T-Bag will make this shocking revelation to Sara, Scheuring confirmed. "He's coming right back to her. He's going to tell her everything. At least with that information, in [the next] episode, she's going to realise she's sleeping with the enemy. But is that the final twist or are there more twists in that storyline? Is it a misunderstanding?"
"There are more moves in that storyline subsequently, but for now, at the end of the episode, [Jacob] sure looks a hell of a lot like Poseidon," teased the creator.
Prison Break airs every Tuesday at 9pm ET/PT on Fox Network.