Meghan Markle has a host of celebrity pals that have her back as she takes a step back from the limelight and limits her press interviews.
The 36-year-old Suits actress – who hangs out with the likes of Millie Mackintosh and fashion designer Misha Nonoo – was recently discussed by another one of her famous pals, Priyanka Chopra.
The Baywatch star, who is one of Markle's closest friends in Hollywood, claims that Prince Harry's girlfriend has been treated as a "plus one" in recent times.
She told People: "Sometimes women become plus-ones, and sometimes guys become plus-ones," before adding: "It's who is on the radar more."
Since Markle is dating the fifth-in-line to the throne, she is often mentioned only in reference to Harry. This means she is nothing more than an asterisk next to his name on invites and such.
Though Harry is arguably more "on the radar" than Markle as a senior working member of the British Royal Family, she is still a symbol of success in her own right. As well as being an accomplished actress, the 36-year-old is also a passionate humanitarian and Advocate for the United Nations Entity for Gender Equality and the Empowerment of Women.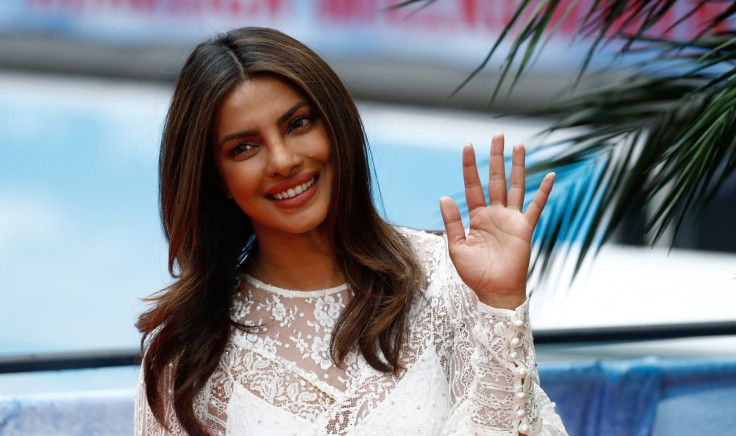 Chopra explained: "I think in an overall scheme of things, it's harder for girls to be able to make their own stand for what they are."
More controversially, Chopra recently criticised Markle's cover for Vanity Fair, calling the profile "a little sexist" because it focused on her relationship with Harry.
She told Entertainment Tonight: "I don't know if I will get into trouble for this, but I have an opinion.
"I mean, she's on the cover of Vanity Fair. It would have been nice to write about her not just her boyfriend. I'm just saying. I mean, she's an actor, she's an activist, she's a philanthropist. I mean, she does so much more," she added.
Despite Markle's philanthropy and good-doing – she is also a Global Ambassador for World Vision Canada – her fame ballooned in late 2016 when news of the royal relationship broke. She became the most Googled actress of last year and the frenzied interest forced Harry to release a statement via Kensington Palace warning the media to back off.
It included: "Prince Harry is worried about Ms. Markle's safety and is deeply disappointed that he has not been able to protect her."