Project Scorpio specs leak: New details about upgraded Xbox One console
A few new details about the architecture of Microsoft's "most powerful console ever built".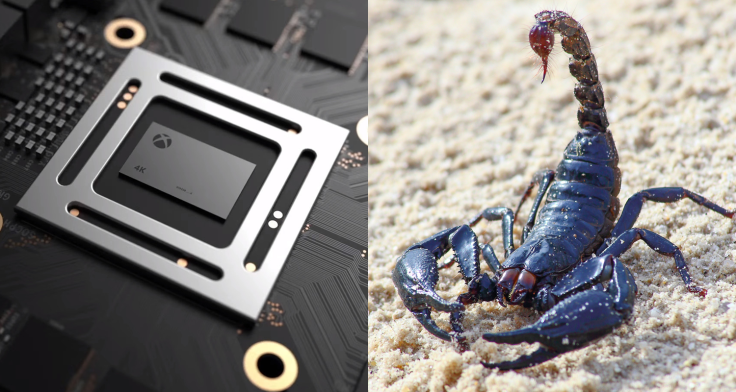 New details regarding Project Scorpio – Microsoft's upgraded, 4K-capable, virtual reality-supporting Xbox One console – have leaked courtesy of verified Microsoft documents revealing more about the hardware's specs.
Entitled Reaching 4K and GPU Scaling Across Multiple Xbox Devices, the documents were acquired by tech analysts at Digital Foundry, who verified their validity with multiple Xbox developer sources. This is where it starts getting technical.
The biggest news is that Scorpio is to drop ESRAM, a feature of the original Xbox One and Xbox One S's architecture. ESRAM is feature of the processor that helps developers overcome memory and speed limitations, but it won't be needed in Scorpio because Microsoft is simply upgrading to faster, better RAM.
Despite it not featuring in the new console, Microsoft makes clear in the documents that developers should still be optimising for ESRAM in the development of their games as it "remains essential to achieving high performance" on the existing Xbox One devices.
Microsoft says that Scorpio has "significantly more bandwidth than even ESRAM" to make up for it. Given that developers would only be allowed to make games that support all three formats – Scorpio, Xbox One and Xbox One S – rather than individual formats, this would make sense.
The documentation reaffirms that Scorpio would have a six teraflops GPU with commuting power 4.5 times that of Xbox One - two declarations made Microsoft made back in June 2016 when Scorpio was announced at E3. Microsoft's Scorpio website still lists the headline features of Scorpio as "true 4K gaming, six teraflops of power, 320 GB/s memory bandwidth and 8 CPU cores".
It will also have four times the L2 memory cache of Xbox One and Delta Colour Compression, which is also supported by Sony's 4K-console PS4 Pro. According to DF the document also says that "one 1080p title has transitioned relatively easily to native 4K on Scorpio" a title DF predicts is Turn 10's Forza Motorsport. It would certainly make sense if it was, as racing games are typically the best showcases for a console's new-found visual firepower.
This leak comes a day after Phil Spencer revealed on Twitter that he had played his first games on the new device.
Scorpio is set for release later this year.
For all the latest video game news follow us on Twitter @IBTGamesUK.
© Copyright IBTimes 2023. All rights reserved.