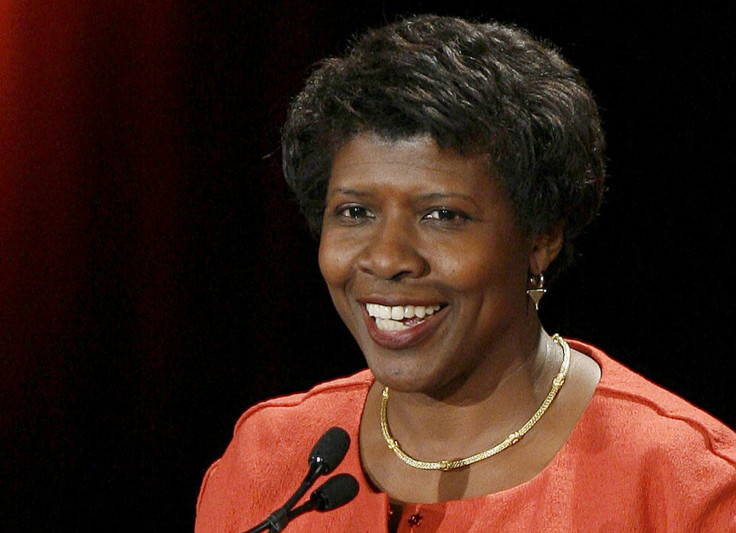 Prominent African-American journalist and news anchor Gwen Ifill died on Monday (14 November), Public Broadcasting Service (PBS) confirmed. She was 61.
Best known for moderating Washington Week — a weekly political discussion show — and The PBS NewsHour, Ifill had been diagnosed with cancer and had been on leave since May. She was also unable to cover last week's US-presidential election because of the health issues she faced.
The PBS anchor had moderated two vice-presidential debates as well as a Democratic primary debate in 2015. Ifill also hosted the primary debate between Hillary Clinton and Bernie Sanders in the same year.
Remembering her as a journalist's journalist, a PBS NewsHour executive producer said, "She has set an example for all around her".
"Gwen was a standard bearer for courage, fairness and integrity in an industry going through seismic change. She was a mentor to so many across the industry and her professionalism was respected across the political spectrum," executive producer of PBS's NewsHour, Sarah Just, said.
President Barack Obama has also offered his "deepest condolences" to her family and friends.
"She was a friend of ours, she was an extraordinary journalist, she always kept faith with the fundamental responsibilities of her profession," Obama said.
"I always appreciated Gwen's reporting even when I was on the receiving end of one of her tough and thorough interviews. Gwen did our country a great service," he added during a press conference on Tuesday.
She was the winner of the George Foster Peabody Award in 2008 for bringing Washington Week to live audiences across the country. Ifill wrote The Breakthrough: Politics And Race In The Age Of Obama in 2009, making her a best-selling author.
Paula Kerger, president and CEO of PBS, also paid tribute to the veteran journalist and said Ifill's "contributions to thoughtful reporting and civic discourse simply cannot be overstated".
"She often said that her job was to bring light rather than heat to issues of importance to our society. Gwen did this with grace and steadfast commitment to excellence," Kerger added.
A graduate of Boston's Simmons College, Ifill had received more than 20 honorary doctorates and worked as a print reporter for the Baltimore Evening Sun, the Boston Herald American, the Washington Post, and the New York Times before joining PBS.