PS4 Neo exists because PlayStation VR 'was going to be truly awful' on launch consoles says developer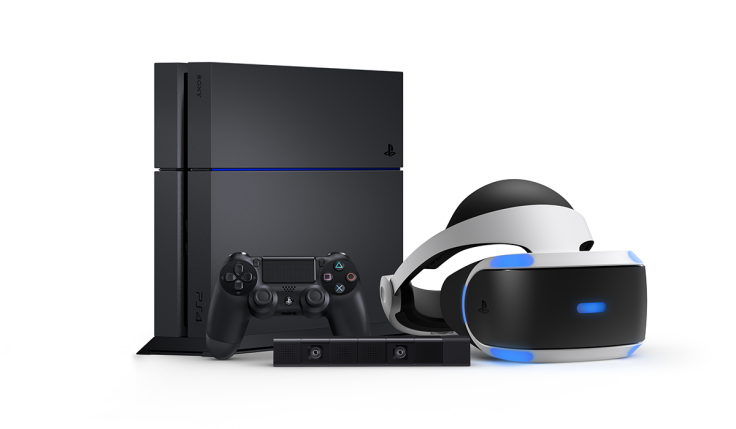 An anonymous industry insider has stated that the PlayStation 4 Neo – Sony's widely-known but not-yet officially announced PS4 hardware revision – exists because the company's PlayStation VR (PSVR) headset "was going to be terrible" on launch PS4s.
The comments were made by a chief technical officer (CTO) working in the industry, talking to Edge Magazine in their latest issue. In issue 294, the source states: "PSVR was going to be terrible on a [launch] PS4. It was going to be truly awful. Something a bit more powerful starts to bring VR into range. If you want to deal with crazy requirements for performance in VR, you absolutely have to do this."
It's not clear whether the source's use of "was" is referring to the older console now that PlayStation Neo is a reality, or refers to problems Sony has had getting PSVR to work on the consoles they first launched in 2013.
The source may also be referring to the state of PSVR on consoles before the introduction of the external processing unit that will come packaged with the headset when it launches in October.
To date, those that have used a PSVR headset - including us - have reported good performance on what appeared to be launch PS4s.
PlayStation Neo has been widely reported since GDC 2016 back in March, where journalists overhead developers discussing it. Follow-up reports revealed 4K support, an announcement prior to PSVR's October launch, the codename Neo and details regarding its upgraded specs.
Talking about the Neo from a technical standpoint, the CTO says: "I'm not interested in marketing strategies or adoption rates or whatever. I'm not considering that. But as someone who does the technology for video games, somebody doubling my GPU and adding 30% CPU is brilliant. I'd love that every two years. I'd love it every six months, if possible. All I want is the most powerful hardware that I can get my hands on."
Another Edge source, who is lead designer at a European studio, says: "There hasn't been a real outcry for more power, apart from developers making VR stuff – and those are weighted more heavily at the moment. VR is the most exciting development in the industry right now, and if it's here to stay then there will be a lot of demand for more powerful hardware."
Sony are expected to reveal more information about the Neo at their E3 2016 press conference in the early hours (UK time) of Tuesday, 14 June. The full article can be read in issue 294 of Edge Magazine, which is in stores now.
© Copyright IBTimes 2023. All rights reserved.