A 23-year-old psychology student filmed having sex with a woman on a London train platform – in full view of shocked passengers – has escaped with a £170 fine and been banned from drinking alcohol for two months.
Dominic Richardson, from Poplar, East London, said he was drunk on rum when he and the mystery woman began taking off their clothes at Hackney Downs Overground Station.
Despite it being broad daylight at 7.15am on a Saturday morning, the brazen pair were said by a disgusted onlooker to be "at it like rabbits" for several minutes.
They then pulled up their trousers and boarded a train as if nothing happened.
Richardson, a second-year psychology student at the University of East London, was arrested and charged after footage of the sexual encounter was captured by a female member of the public and posted online.
It was seen by thousands of people, including his parents, friends and fellow students.
He pleaded guilty to outraging public decency at Highbury Magistrates' Court on Monday (9 October).
Richardson, who has previously been convicted of driving over the limit, said he had been working 50-hour weeks to pay off debts around the time of the offence.
The court heard how he had decided to let off steam by using the start of the August bank holiday weekend to go out drinking. His rum binge lasted all day Friday (25 August) and carried on through the night, the court heard.
After leaving a bar heavily intoxicated on the Saturday morning, he met a woman and the pair went to Hackney Downs Overground Station, where they had sex.
They were filmed by a female member of the public.
"She [the woman filming] was shocked and outraged by what she was witnessing," prosecutor Zara Khan said.
She added: "They were having sex on a platform... It was during the school holidays on a rail line on the route that takes passengers to and from Stansted Airport."
Khan said while only one person witnessed the sexual encounter, it happened during school holidays and at a time when children could have been present.
Davis Jones, for Richardson, said his client is "mortified and ashamed" of his behaviour, which was completely out of character.
Furthermore, the student's parents and friends were among those who saw the footage online, Jones said.
"He can't turn anywhere without people coming up to him because of this moment of madness," Jones added.
"The problem he will also have is that he will have to explain this offence [when applying for a job]. It's a costly price."
Richardson was handed a £170 fine and will have to abstain from alcohol for 60 days.
The magistrate, Linda Logan, told him: "It is a very serious matter."
Outside the court, Richardson told IBTimes UK women had been throwing drinks at him all night on the weekend of the incident.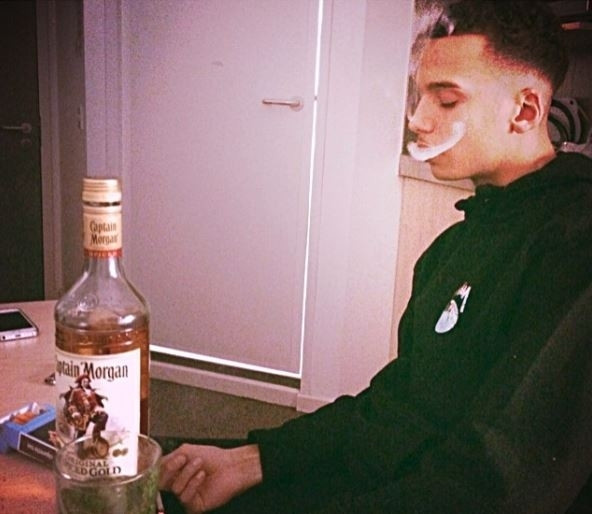 He said fellow students and friends had treated him "like a king" as a result of the footage being posted online.
British Transport Police (BTP) officers say they are still hunting the mystery woman also caught on camera having sex with Richardson.
PC David Weatherhead said: "Our enquiries continue to trace the woman involved. I would like to hear from you if you know the woman in the images we have released this morning.
"We would like to speak to her as we believe she may have information which could help the investigation."