Social media users have taken to Twitter to denounce the alleged assassination attempt against Willy Nyamitwe, a top adviser to Burundi's President Pierre Nkurunziza, on Monday evening (28 November).
Sparking the worst conflict since a 12-year civil war ended in 2005, Nkurunziza secured a hugely contested third term in office in July 2015 – after the constitutional court allowed him to run despite the two-term limit. Burundi's deadly political crisis, which has left an estimated 1,000 dead, 6,000 imprisoned and 20,000 missing, has been marred by death threats and assassination attempts committed by both sides.
Nyamitwe, the most public figure of the embattled government, escaped an assassination attempt as he returned home in the Kajaga area outside the capital, Bujumbura, on 28 November, Police spokesman Pierre Nkurukiye, said. Speaking on condition of anonymity, a high-ranking presidential official told AFP Nyamitwe "was met with sustained gunfire and grenade explosions".
While the chief spokesman suffered a slight injury to his arm, one of his bodyguards was killed and another injured. In a Tweet in French, Nyamitwe, who is believed to be recovering in hospital, said he was "doing well".
As Burundi on Wednesday accused neighbouring Rwanda of being behind the attempted assassination, Nkurukiye confirmed a Burundian colonel and two corporals had been arrested for their alleged role in the attack.
Nyamitwe has previously accused the West, and Rwanda of destabilising Burundi.
Nkurukiye, meanwhile, claimed instructions had been sent from Rwanda to plotters in the Burundian military to kill the presidential aid and active tweeter. Rwanda, which relations with Burundi have been increasingly strained since the start of Burundi deadly political crisis, has yet to comment on the claims.
Mutual relations between Burundi and Rwanda began worsening after Burundi's President Pierre Nkurunziza accused Rwanda of recruiting, training and arming Burundian rebels to fight with the aim of removing him. Rwanda denied the allegations.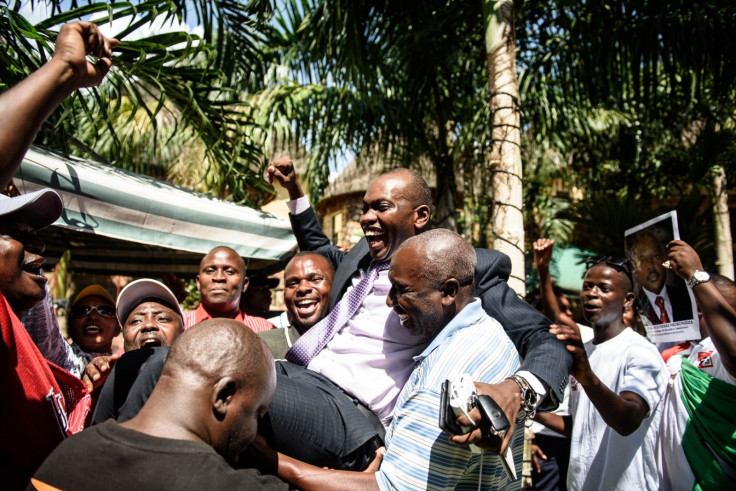 Social media users, who support Bujumbura's embattled government, took to social media to denounce the assassination attempt, using #JeSuisWilly. The hashtag borrows the language of the "Je Suis Charlie" solidarity hashtag, which became one of most popular in Twitter history following the Charlie Hebdo magazine attack where 12 people were killed by Islamist terrorists in January 2015 in the French capital.
In a Tweet, user Silent Vyk blamed the attack on the Burundian opposition in exile in the Rwandan capital, Kigali and Brussels, capital of former colonial power Belgium.
A Twitter user, Majembere, referred to the small Great Lakes country's at times violent past. Following Burundi's independence in 1962, ethnic violence continued during the 1960s, 1970s leading to the nation's 1972 mass killings of Hutu ethnic people by the Tutsi-dominated army, and the 1993 mass killings of Tutsi – both events coined "genocides".
Responding to Nyamitwe's tweet in which he "thank those who wish me a speedy recovery" but said he was "saddened by death of a best friend, the policeman Gasongo", user Renegade the Beast tweeted: