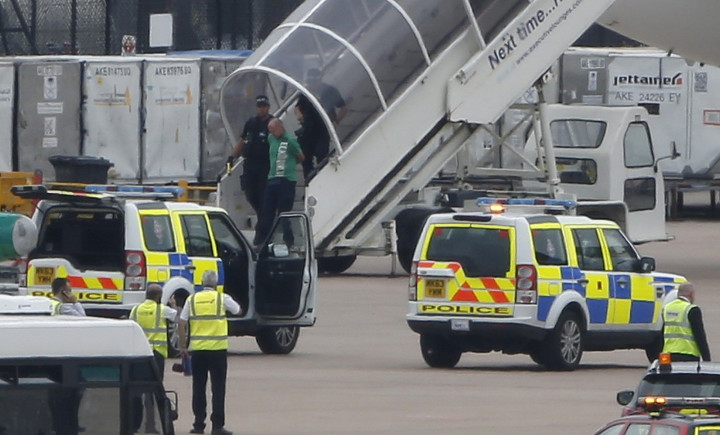 A 47-year-old man arrested after a suspected bomb hoax on a Qatar Airways flight to Manchester has been sectioned under the Mental Health Act, police have said.
The passenger was arrested on suspicion of making a hoax bomb threat after allegedly passing a letter to a member of the cabin crew on flight QR23 - claiming there was an explosive device on board.
Armed police removed the man from the plane, which was escorted by an RAF Typhoon jet to Manchester Airport from Doha, Qatar. All flights from the airport were temporarily suspended while officers from Greater Manchester Police treated the incident as a "full scale emergency".
After landing at Manchester Airport, the plane was escorted to an isolated area of and searched by specialist officers. Nothing suspicious was found.
The man, not yet named, had been held in police custody after being escorted off the plane by two armed officers.
According to a report in the Guardian, a police spokesman said: "Following his arrest he was assessed by medical staff and again by a mental health team.
"He was subsequently sectioned to allow for a fuller assessment and appropriate treatment."