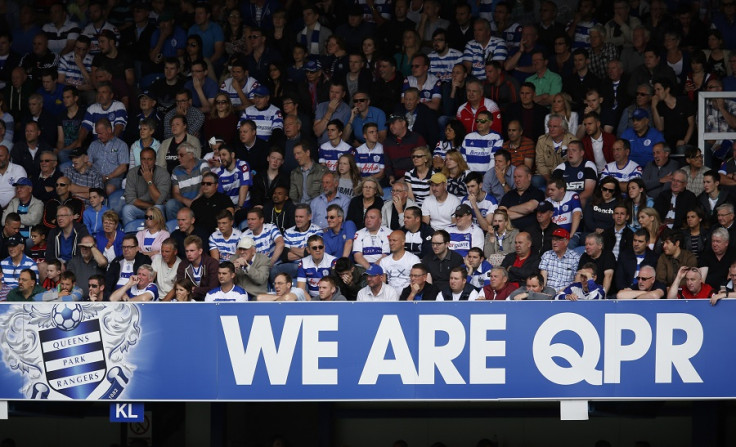 City of London police have arrested five football fans after QPR and Leyton Orient hooligans clashed outside the Woodins Shades in violence that left one fan unconscious.
The men – aged 18 , 22 , 26, 28 and 30 – from West London, Hemel Hempstead and Southall were arrested on suspicion of violent disorder in the Square Mile in an operation on Tuesday and Wednesday (16/17 September). Police were called to the pub at 7.45pm on 8 August – the opening weekend of the new football season – to reports of a fight in Middlesex Street.
A brawl broke out between a group of Queens Park Rangers and Leyton Orient supporters with bottles and glasses being thrown. Leyton Orient supporter was struck by one of the bottles causing a cut to the head and was taken to a London hospital. A member of the public was also injured by flying glass after the window of the Woodins Shades was smashed. One O's fan was kicked in the head causing him to lose consciousness and suffer cuts to the left eye socket. He was taken to a London hospital where he was treated.
Rangers had earlier suffered a shock 2-0 defeat away at Charlton Athletic while Orient got their season off to the perfect start with a 2-0 win against Barnet. A Queens Park Rangers spokesman said: "The club is disappointed to learn of these arrests. We do not condone this type of behaviour from any of our supporters – and we won't accept or associate ourselves with those who deem this type of behaviour to be acceptable. We will work alongside our colleagues at the City of London Police in offering any available assistance with the case."
Detective Chief Inspector Edelle Michaels from the City of London Police said there would be further arrests. "So far we have arrested five men after several people were injured and property was damaged during a brawl between two sets of football fans," DCI Michaels said.
"Further arrests will be made and we will not stop until all those responsible have been brought to justice. This sort of violent behaviour is rare in the Square Mile and will not be tolerated. We will continue to work with the clubs concerned to identify other suspects but we also need witnesses to come forward with information to help with the investigation."
We would like to appeal to anyone with information, to call the City of London Police on020 7601 2222. If you wish to remain anonymous, call Crimestoppers on 0800 555 111.